A Certificate of Authenticity, issued by the creator of the artwork, Pascal RIBEN, is send by mail to any owner of a Limited Edition.
As soon as your payment as been accepted, you'll be contacted by email by Pascal RIBEN and asked to confirm your address: for security reason, the Certificate of Authenticity is always a printed document sent by mail and hand-written signed by Pascal RIBEN.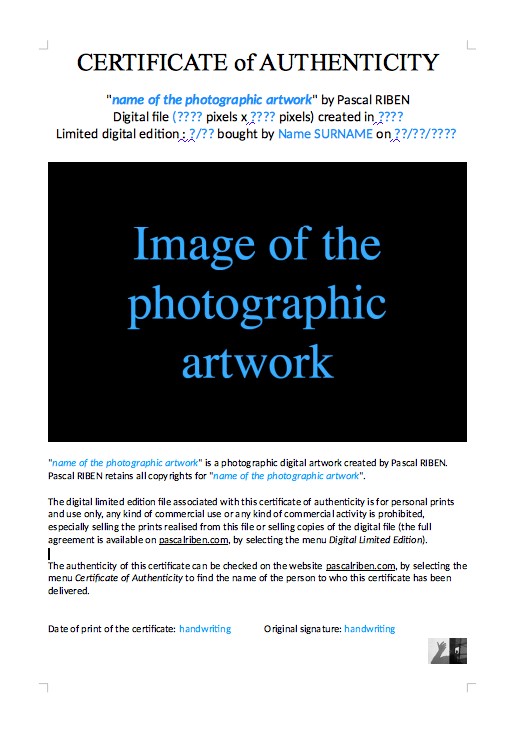 The texts in blue are replaced by the real names, sizes, numbers and dates according to the artwork and the buyer. The texts in red are hand-written and signed by Pascal RIBEN.
The Certificate of Authenticity is printed in A4 format, its real size measures 210 × 297 millimeters (8.27 × 11.69 inches).