Kuala Lumpur, officially the Federal Territory of Kuala Lumpur and commonly known as KL, is the national capital and largest city in Malaysia and its cultural, financial and economic centre. It is also home to the Parliament of Malaysia and the official residence of the Malaysian King (Yang di-Pertuan Agong), the Istana Negara.
Watch the Kuala Lumpur Slideshow and Gallery in Fullscreen
From left to right, use the icons displayed on mouse over (or when you touch the screen with your finger) to show/hide the Thumbnails, expand the gallery in Fullscreen, enable/disable Auto Play (slideshow) or share the images on Twitter, Facebook, Pinterest.
Video – Travel Guide
Petronas Twin Tower
The 88-floor towers are constructed largely of reinforced concrete, with a steel and glass facade designed to resemble motifs found in Islamic art, a reflection of Malaysia's Muslim religion. The circular sectors is similar to the bottom part of the Qutub Minar.
Designed by Argentine architect César Pelli, with a 451.9 m (1,483 ft) architectural height, they were the tallest buildings in the world from 1998 to 2004, until they were surpassed by Taipei 101. The Petronas Towers remain the tallest twin towers in the world.
A Rainy Day in Kuala Lumpur
This photo was shot on Jalam Lapang road, not fat from the Dang Wangi LRT station.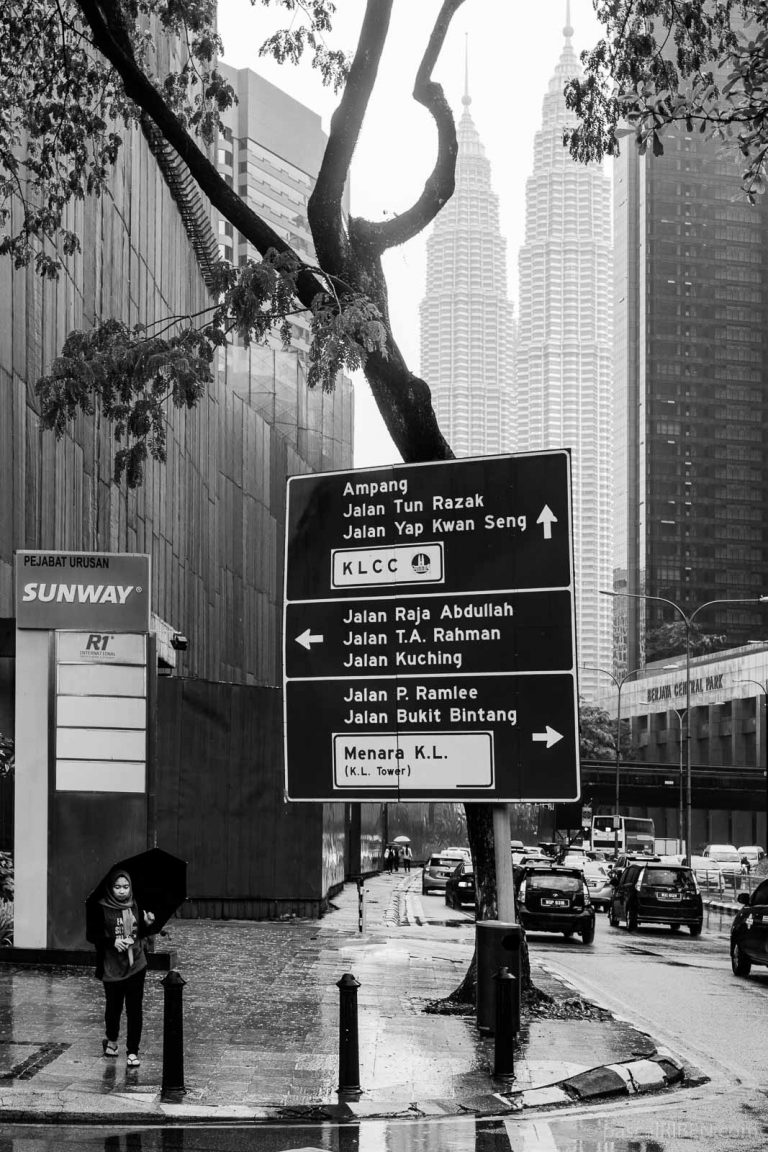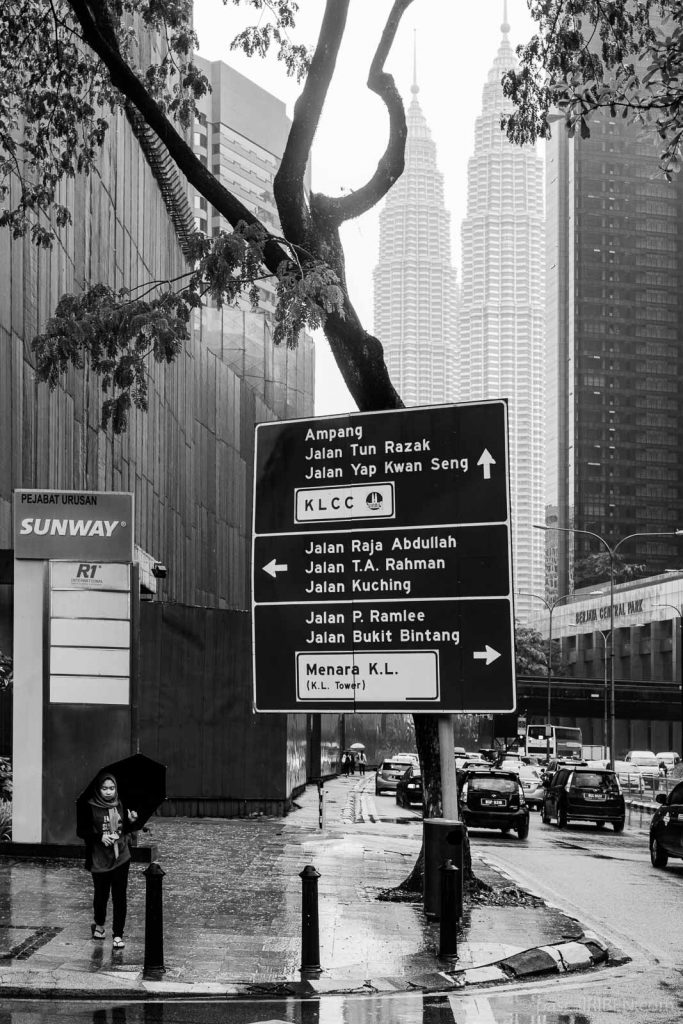 Video – Drone Footage
Basic Facts About the City
Greater Kuala Lumpur, also known as the Klang Valley, is an urban agglomeration of 7.25 million people as of 2017. It is among the fastest growing metropolitan regions in Southeast Asia, in both population and economic development.
All Photos From the Blog Shot in South East Asia
Select the picture below to see all the South East Asia images featured in the blog.