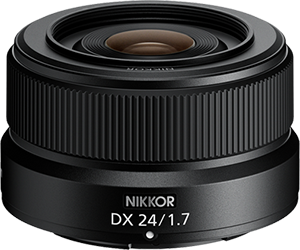 On May 30, 2023, Nikon announced the new Nikkor Z DX 24mm f/1.7,  their largest aperture APS-C size/DX-format prime lens for Z mount.
Extraordinary shallow depth of field
Brighter and lighter (135g) than a typical kit lens, this compact prime lens is capable of creating extraordinary shallow depth of field and wonderful background blur.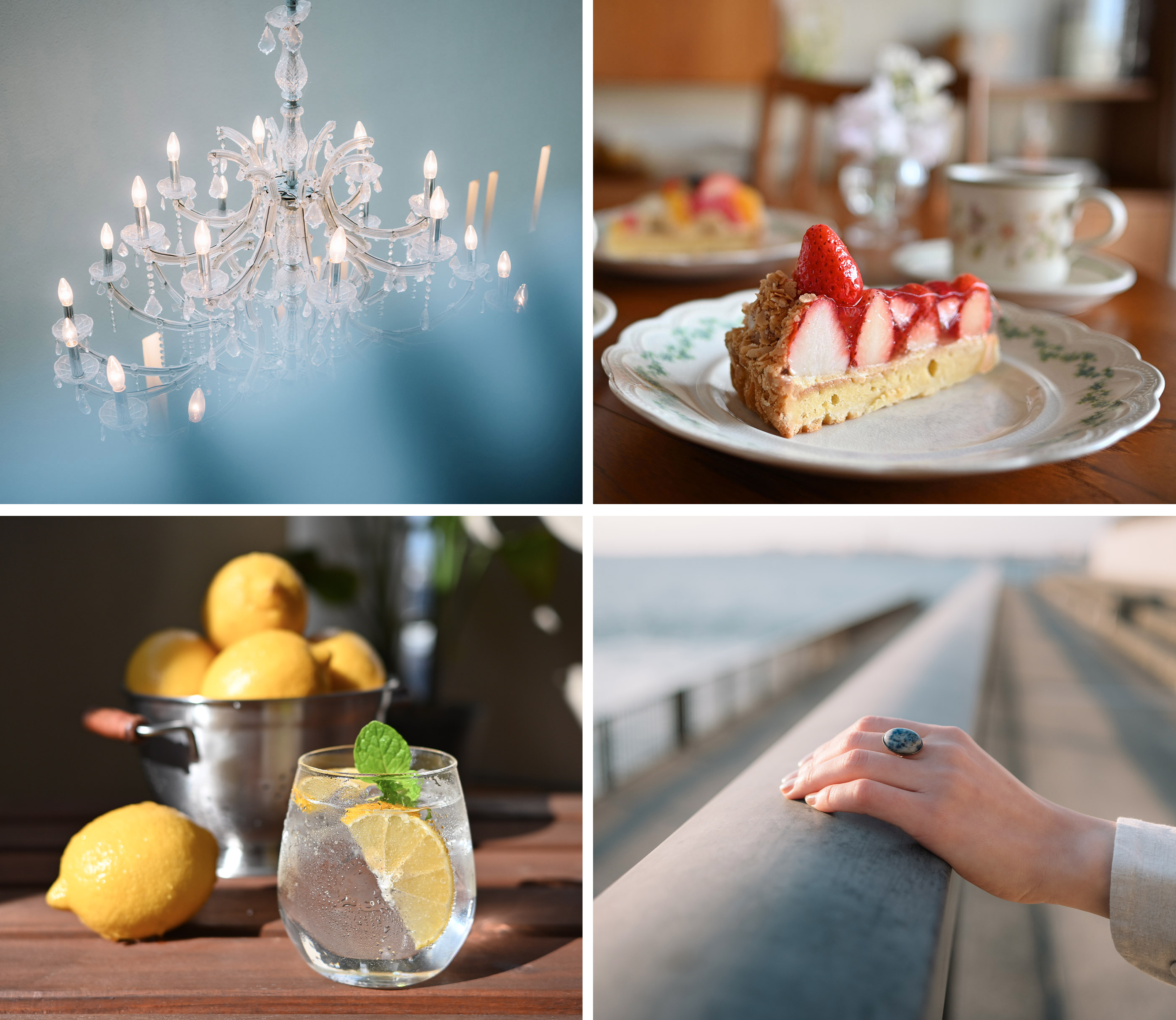 NIKKOR Z DX 24mm f/1.7: Features and Technology
The new Nikkor Z DX 24mm is dust and drip resistant.
It includes 9 elements in 8 groups with 2 aspherical lenses and use a Stepping Motor and an Electromagnetic Diaphragm Mechanism.
On an APS-C sensor it has nearly the same view as a 35mm full-frame lens, a popular and versatile lens, available for a variety of subjects.
Furthermore, the new Nikkor lens can capture subjects as close as 4.7 inches (0.18m) from the front element.
Nikon Lenses With Similar Focal
NIKKOR Z DX 24mm f/1.7 Official Webpage
NIKON NIKKOR Z DX 24MM F/1.7 OFFICIAL WEBPAGE FOR NIKON USA
More links
Nikon Nikkor Z Dx 24mm f/1.7 Press Release
NIKON RELEASES THE NIKKOR Z DX 24MM F/1.7, A FAST PRIME LENS FOR NIKON Z SERIES CREATORS
Newest NIKKOR Z Lens Makes it Simple to Get Blurred Backgrounds in Photo & Videos
MELVILLE, N.Y., May 31, 2023 /PRNewswire/ — Nikon Inc. has announced the release of the NIKKOR Z DX 24mm f/1.7, a fast aperture  and extremely affordable compact prime lens for Nikon Z mount APS-C size/DX-format mirrorless cameras. The NIKKOR Z DX 24mm f/1.7 is the first prime APS-C size NIKKOR Z lens and gives a wide range of creators the benefits of a versatile angle of view and fast f/1.7 aperture for blurred backgrounds and amazing low light performance.
The quality of the out-of-focus area, also known as the bokeh, is unique to fast maximum apertures and allows users to dramatically emphasize their subjects in still-life and portrait photography. The new 24mm f/1.7 also enables the capture of beautiful, high-resolution photos and video in dimly lit conditions, by allowing more light to enter the lens. In addition, images recorded under such circumstances exhibit very little blur, even while shooting hand-held due to the fast shutter speed afforded with wider apertures. The 24mm focal length is ideal for a wide variety of scenes, including tabletop photos, portraits, and landscapes. What's more, the 7-inch (0.18m) minimum focus distance allows users to get close to subjects such as flowers and tabletop objects, for images that emphasize the subject with big background bokeh. The compact and lightweight design enables easy carrying, making it an ideal lens for everyday use.
Primary features of the NIKKOR Z DX 24mm f/1.7 Lens
A fast maximum aperture of f/1.7 makes it an ideal lens for rendering content that includes large bokeh for both still-image and video recording. During hand-held shooting in dimly lit and dark surroundings, the fast aperture enables fast shutter speeds to reduce the effects of camera shake, as well as the ability to use lower ISO sensitivities for less noise.
A convenient angle of view at 24-mm focal length and 7-inch minimum focus distance support recording of a wide variety of scenes.
Adoption of a stepping motor (STM) enables quiet autofocusing, minimizing focus sounds in video.
Designed with consideration for the suppression of focus breathing,1 the lens enables smooth focusing with less change in the angle of view, even when the focus point changes during video recording.
A compact and lightweight design makes it easy to carry inside a bag while mounted on a camera. When combined with the Nikon Z 30, the camera and lens combined weighs approximately 540g.
Price and Availability
The new NIKKOR Z DX 24mm f/1.7 lens will be available in mid-June 2023 for a suggested retail price of $279.95.* For more information about the latest Nikon products, including the vast collection of NIKKOR Z lenses and the entire collection of Z series cameras, please visit nikonusa.com.
About Nikon 
Nikon Inc. is a world leader in digital imaging, precision optics and technologies for photo and video capture; globally recognized for setting new standards in product design and performance for an award-winning array of equipment that enables visual storytelling and content creation. Nikon Inc. distributes consumer and professional Z Series mirrorless cameras, digital SLR cameras, a vast array of NIKKOR and NIKKOR Z lenses, Speedlights and system accessories, Nikon COOLPIX® compact digital cameras and Nikon software products. For more information, dial (800) NIKON-US or visit www.nikonusa.com, which links all levels of photographers and visual storytellers to the Web's most comprehensive learning and sharing communities. Connect with Nikon on Facebook, Twitter, YouTube, Instagram, TikTok, Vimeo and Flickr.
Specifications, equipment, and release dates are subject to change without any notice or obligation on the part of the manufacturer.
1.  Focus breathing may be noticeable depending on the distance between the lens and the subject due to the characteristics of the lens.
*SRP (Suggested Retail Price) listed only as a suggestion. Actual prices are set by dealers and are subject to change at any time.
SOURCE Nikon Inc.