Constructed from 1887 to 1889 as the entrance to the 1889 World's Fair, The Eiffel Tower is a wrought-iron lattice tower on the Champ de Mars in Paris, France. It is named after the engineer Gustave Eiffel, whose company designed and built the tower.
It was initially criticised by some of France's leading artists and intellectuals for its design, but it has become a global cultural icon of France and one of the most recognisable structures in the world. The 324 metres Eiffel Tower is the tallest structure in Paris and the most-visited paid monument in the world.
Lovers in Front of the Eiffel Tower
Select the Lovers in Front of the Eiffel Tower picture to enlarge it or fit your device screen size.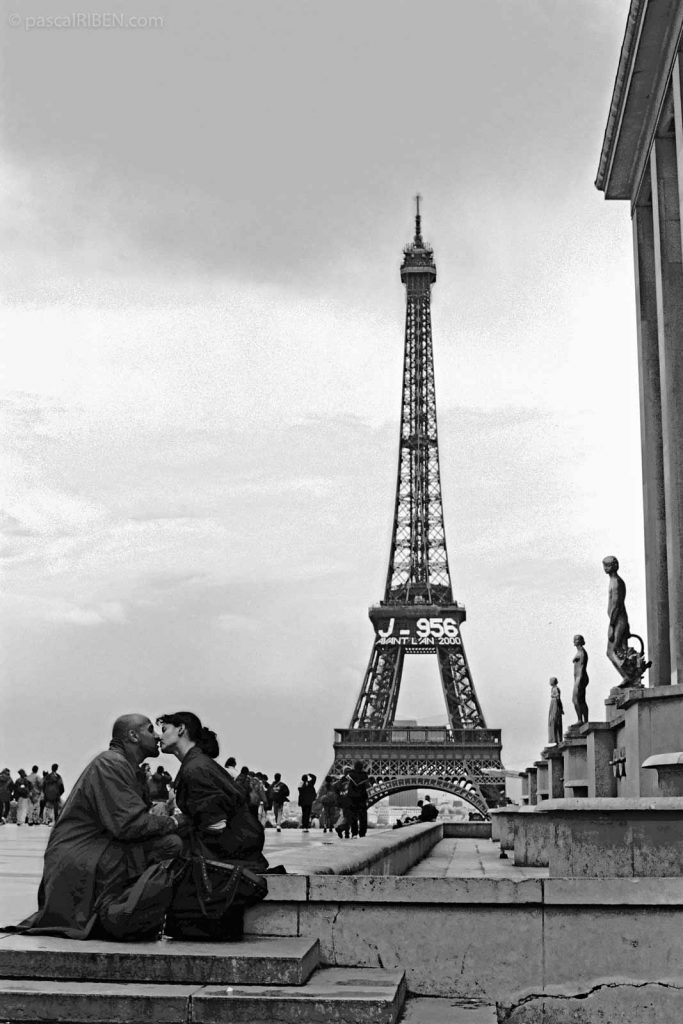 EXIF Data
Yashica FX, Kodak T-Max 400 – 50mm Contax Zeiss f/1,4 – May 19, 1997
956 days before January 1, 2000
J = Jour = Day. "J – 956 avant l'an 2000" means "D – 956 before the year 2000".
The countdown begin 1000 days before the millenium. Unfortunately, it stopped to work 6 hours before the 1st January, 2000!
Google Street View, Photo Shot Location
The loving couple was located exactly on the right side of the stairs. Zoom out to see the Eiffel Tower.
Video: Eiffel Tower Drone
A Black and White Portfolio Gallery and Slideshow
Lovers in Front of the Eiffel Tower is part of A BLACK AND WHITE PORTFOLIO slideshow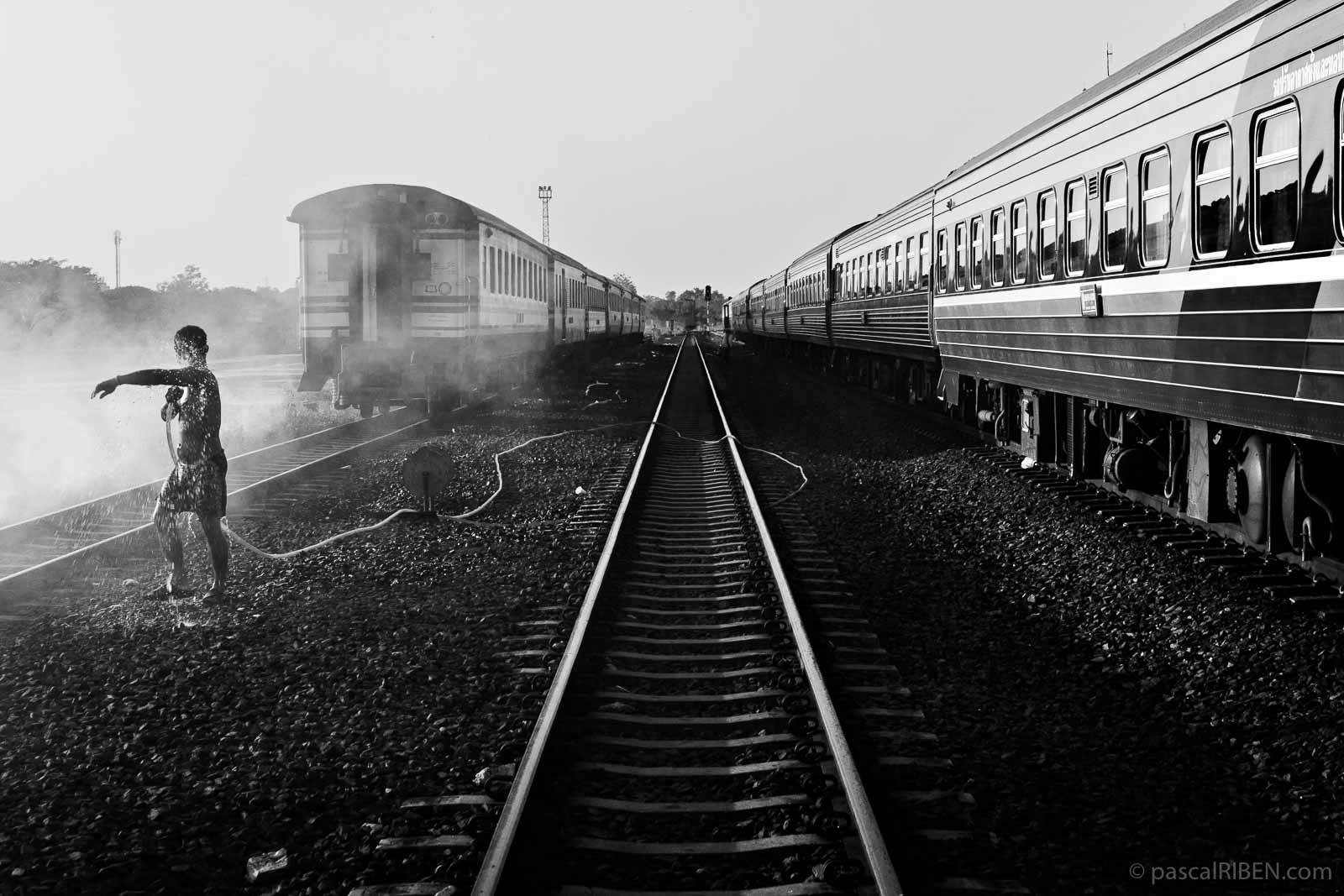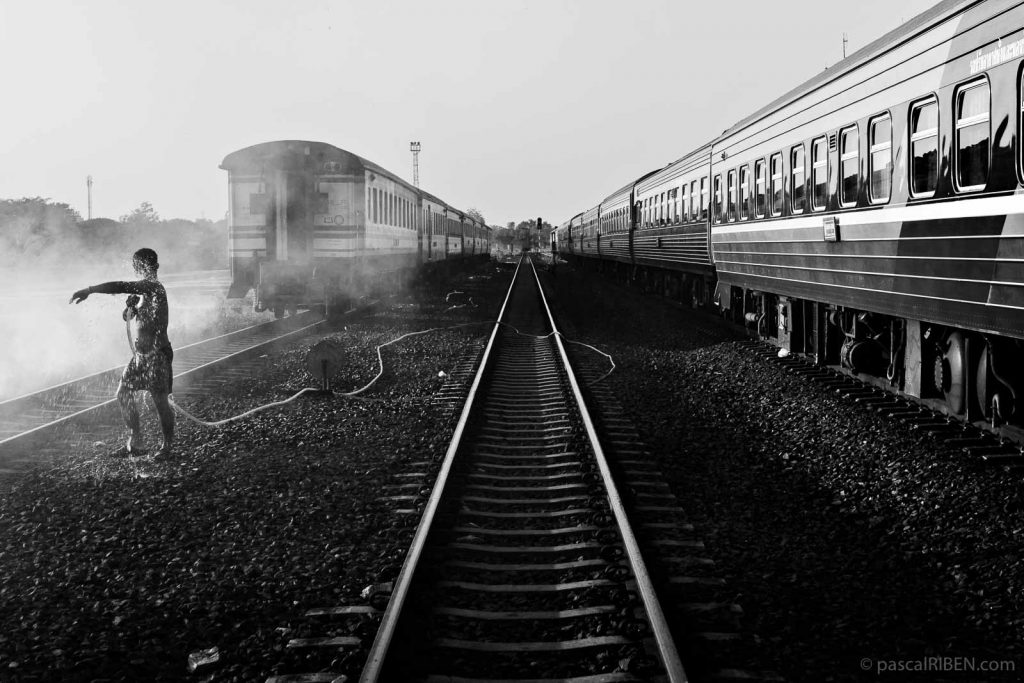 All Photos From the Blog Shot with a Film Camera
Select the image to see all the images featured in the Blog taken with a film camera.