Phra Prang Sam Yod temple is located in Lopburi, the capital city of Lopburi Province in Thailand. It is about 150 kilometres (93 mi) northeast of Bangkok. The city is best known for the thousand of crab-eating macaques that live in the middle of the city, especially around the Khmer temple and a Khmer shrine, Sarn Phra Karn. They are fed by the local people, especially during the Monkey Festival. This festival usually occurs on the last Sunday of November.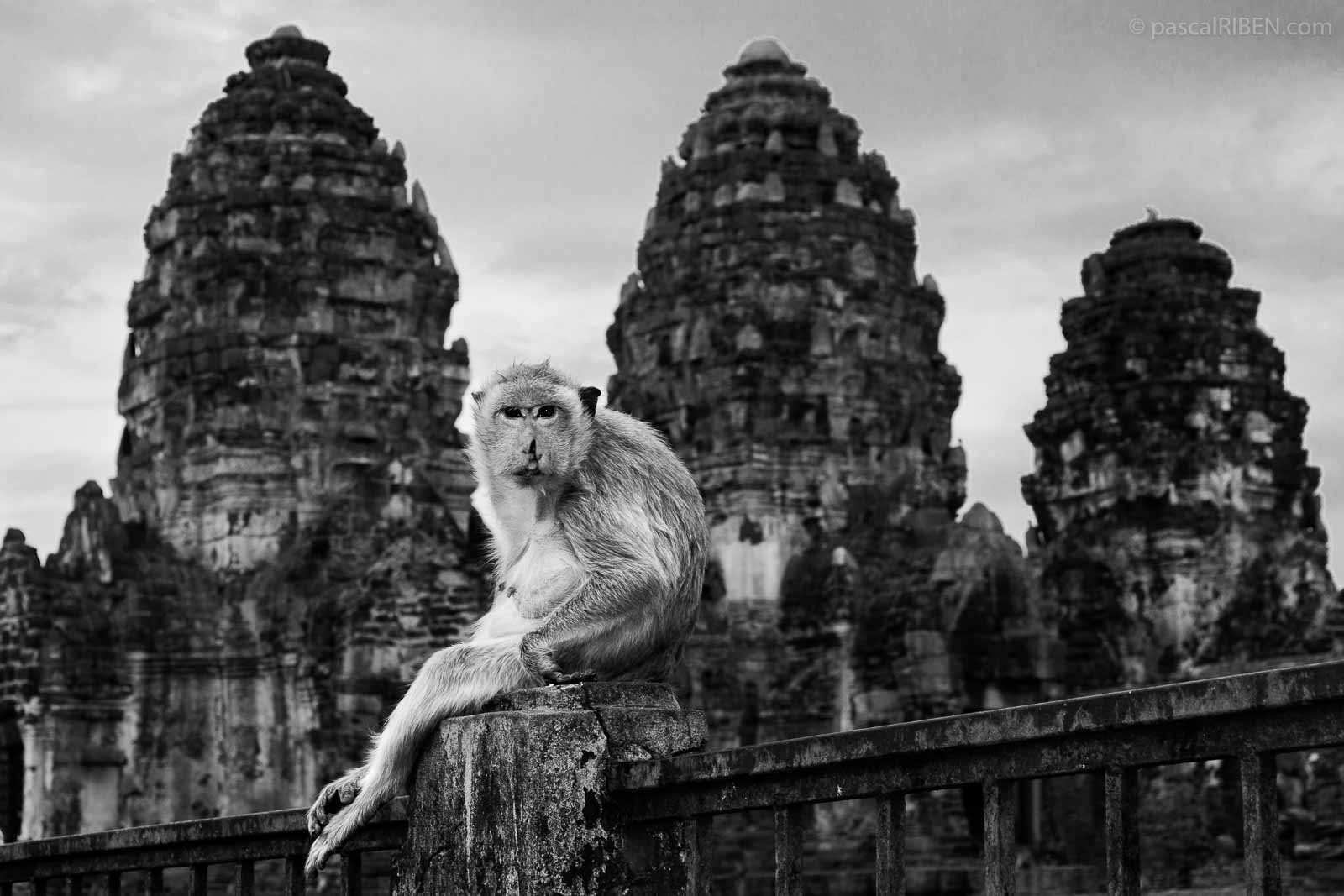 Select the Macaque in Front of the Prang Sam Yod Temple picture to enlarge it or fit your device screen size.
Prang Sam Yod Temple
Phra Prang Sam Yod, also known as Phra Prang Sam Yot was built by King Jayavarman VII of the Khmer Empire in the early 13th century. Jayavarman intended for the temple to be an important location in the royal cult surrounding himself, as it would increase the legitimacy of his rule. In addition, the temple served to showcase the prestige of the Khmer Empire in Lopburi (then known as Lavo) as it had only recently captured the city from its Cham and Mon rivals.
One prominent statue in the temple was dedicated by Jayavarmarm to "Jayabuddhamahanatha", which is translatable to "Victorius Buddha, the Great Protector" – further evidence of the temple's martial origins. Built along the lines of contemporaneous Khmer architecture, the temple is made from brick with a stucco exterior, the latter possibly being inspired by Mon architectural tradition.
The structure has three towers, each with a corresponding deity; the north tower is dedicated to Prajnaparamita, the central tower to the Buddha, and the south tower to Avalokiteśvara.
An image of Phra Prang Sam Yod is featured on a Thai baht note, and the temple is featured prominently on both the provincial seal and flag of Lodpuri Province.
EXIF Data
Canon 40D and 18-55mm f/3.5-5.6 IS at 40mm – ISO 200, 1/250 sec at f/8 – June 14, 2014
Google Street View, Location Shot
Videos
Monkey Festival in Lopburi
Lopburi, Monkeys and Covid-19
All Photos From the Blog Shot in Thailand
Select the picture to see all the Thailand images featured in the blog.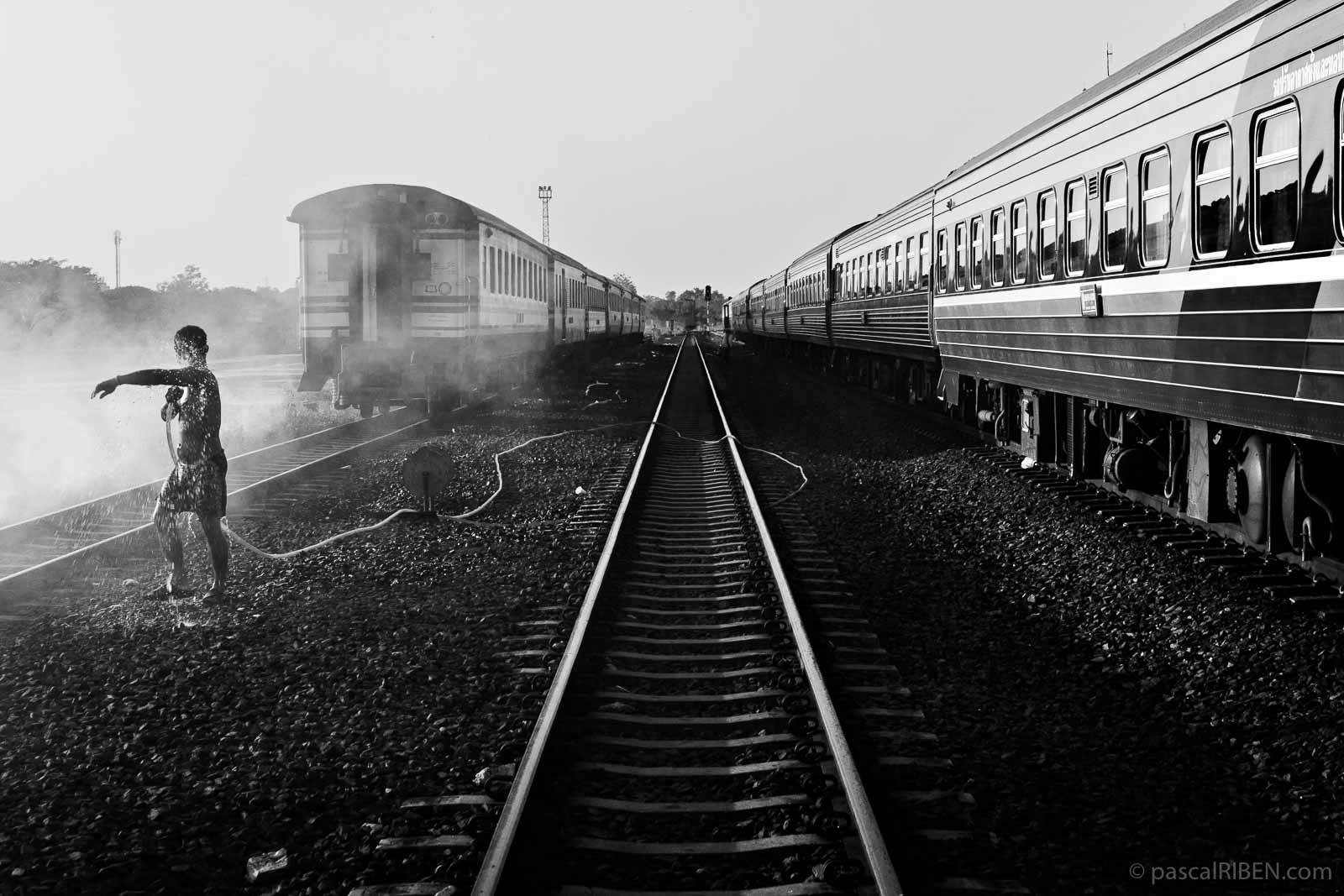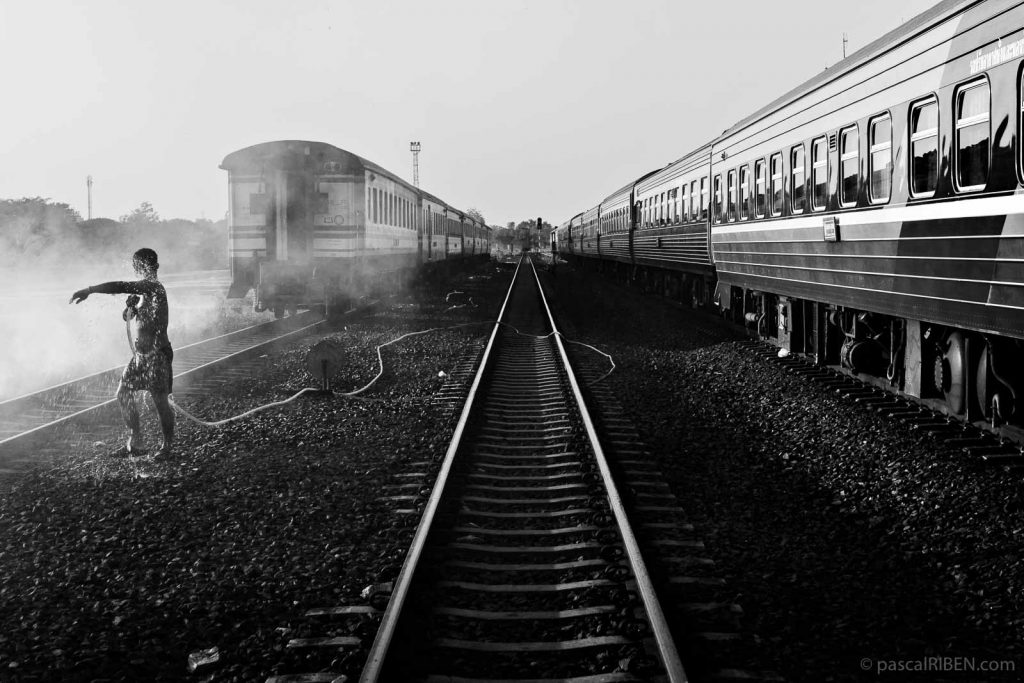 All Photos From the Blog Shot in South East Asia
Select the image to see all the South East Asia photos featured in the blog.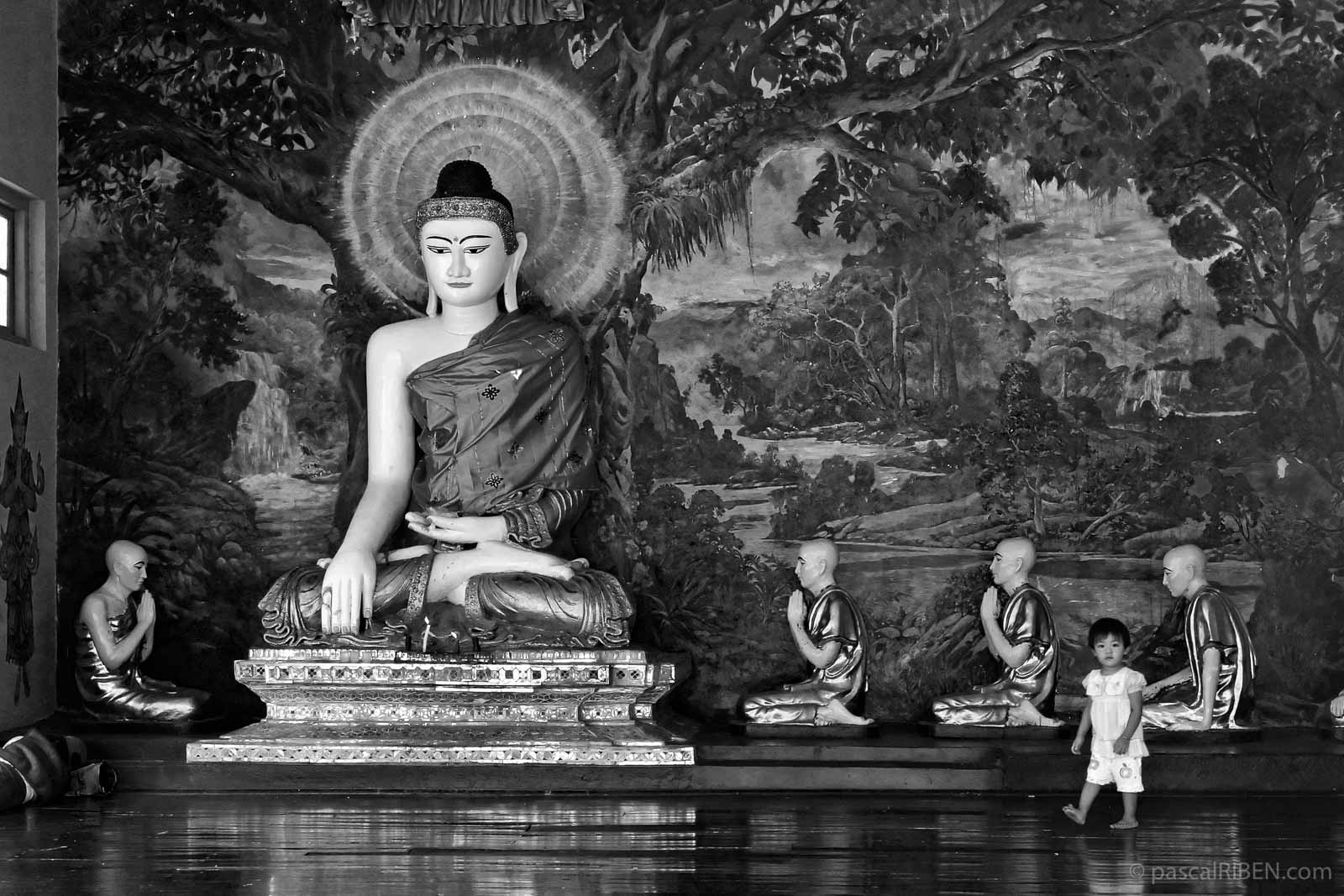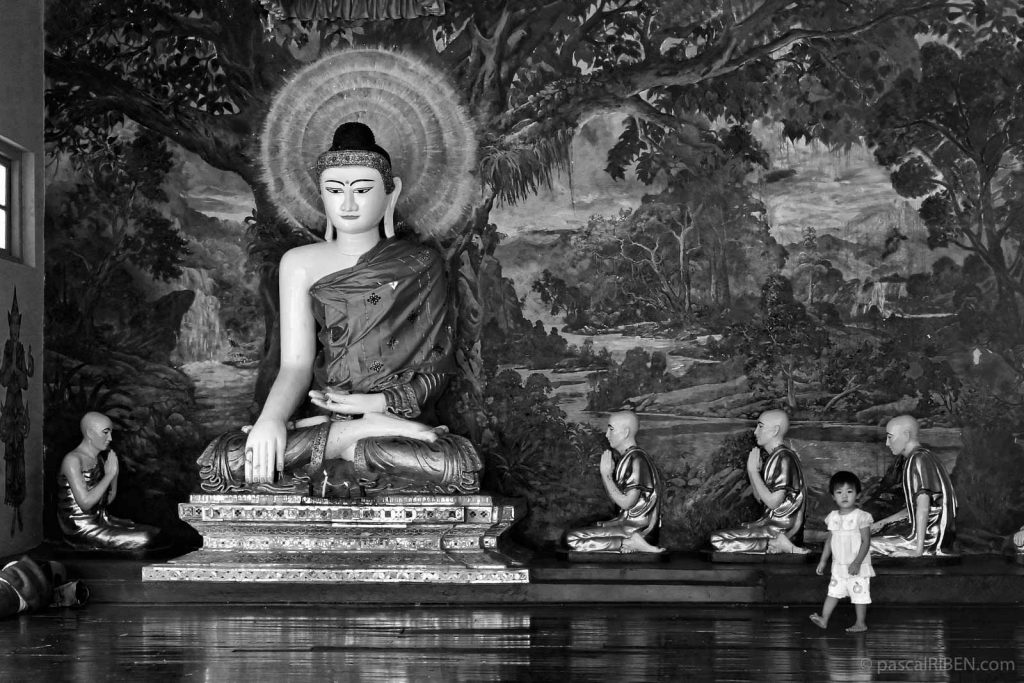 A Black and White Portfolio, Fullscreen Gallery and Slideshow
The Morning Coffee at Kim Hotel picture is part of the fullscreen A BLACK AND WHITE PORTFOLIO gallery. Select the image below to see it.