Nakhon Pathom, located about 50km from Bangkok, is a city in central Thailand, the former capital of Nakhon Pathom Province.
One of the most important landmarks is the giant Phra Pathom Chedi standing at 127 meters (417 feet) tall, making it the tallest stupa in the world.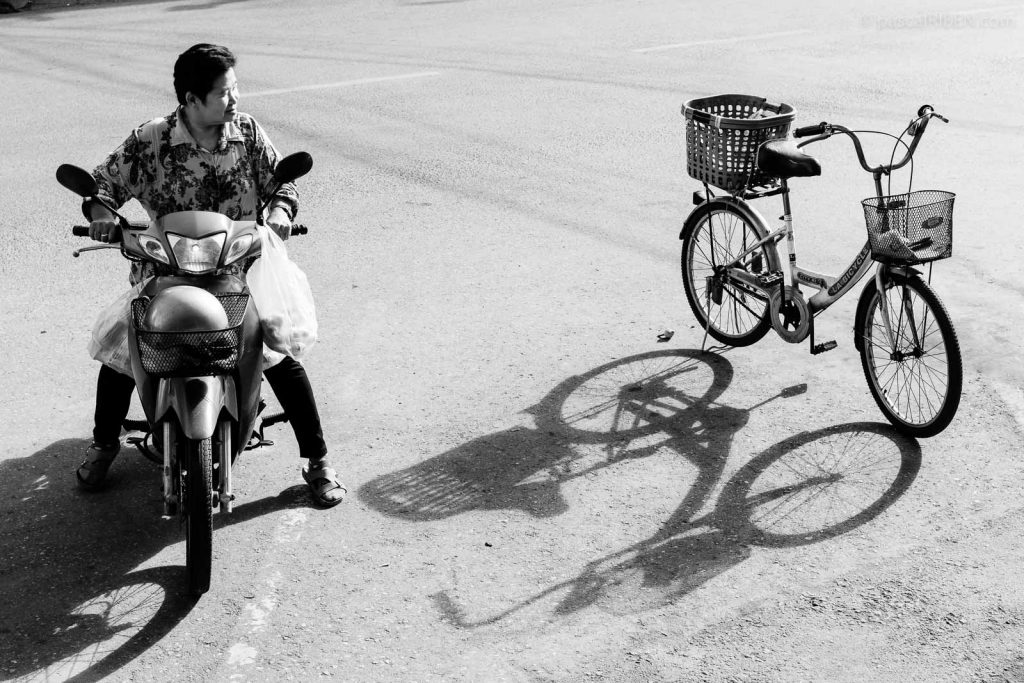 Photo shot location on Google Maps Street View
The moped and the bicycle were located where you can see the little white truck and I was on the pavement to shoot the photo. The giant stupa is on your left.
Bicycle gallery
Follow this link to watch the fullscreen gallery.