Nakhon Pathom, located about 50km from Bangkok, is a city in central Thailand, the former capital of Nakhon Pathom Province.
One of the most important landmarks is the giant Phra Pathom Chedi standing at 127 meters (417 feet) tall, making it the tallest stupa in the world.
Moped and Bicycle
Select the Moped and Bicycle picture to enlarge it or fit your device screen size.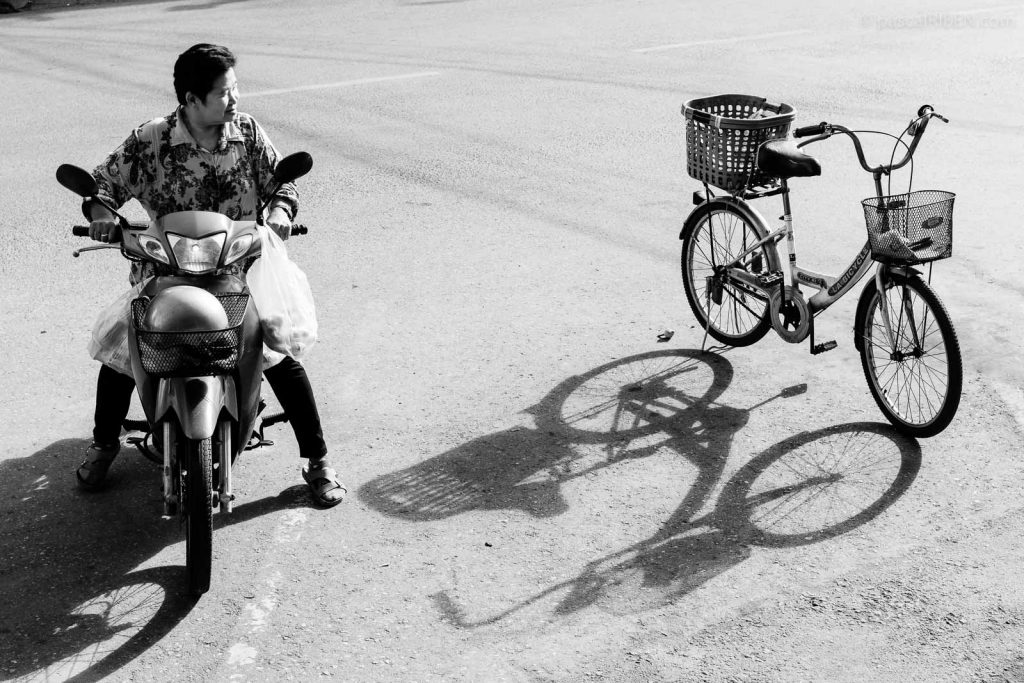 EXIF Data
Canon 77D, Canon 35mm f/2 IS – ISO 200, 1/160 sec at f/7,1 – July 23, 2017
Google Street View
The moped and the bicycle were located where you can see the little white truck and I was on the pavement to shoot the photo. The giant stupa is on your left.
Phra Pathommachedi Stupa
An aerial video of Phra Pathommachedi (or Phra Pathom Chedi) in Nakhon Pathom.
Nakhon Pathom and Nakhon Panhom
The word nakhon originates from the Sanskrit word nagara meaning 'city' (many Thai vocabulary is derived from or borrowed from Sanskrit and others languages).
There are many nakhon cities in Thailand: Nakhon Ratchasima, Nakhon Si Tammharat, Nakhon Sawan… There is also a Nakhon Phanom city (only one letter to difference it from Nakhon Pathom) located 736 km north-east of Bangkok on the Mekong river, in front of The Laotian town of Thakhek.
Bicycle Gallery and Slideshow
Select the image below to watch the Bicycle Slideshow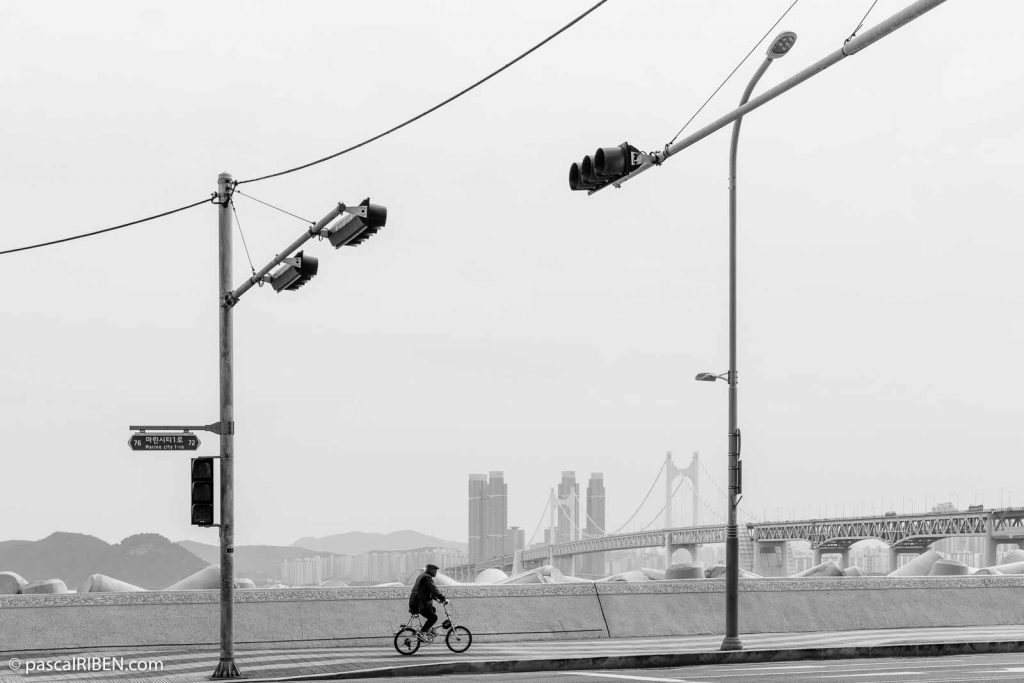 Photos from the Blog Shot in Thailand
Select the picture to see all the images from Thailand featured in the blog.