Busan (Pusan) is the second biggest city in South Korea, after Seoul, the capital. It's close to Japan and two lines of ferries rely Busan to Fukuoka. The name of this city could have become more familiar thanks to the successful 2016 horror movie, Train to Busan.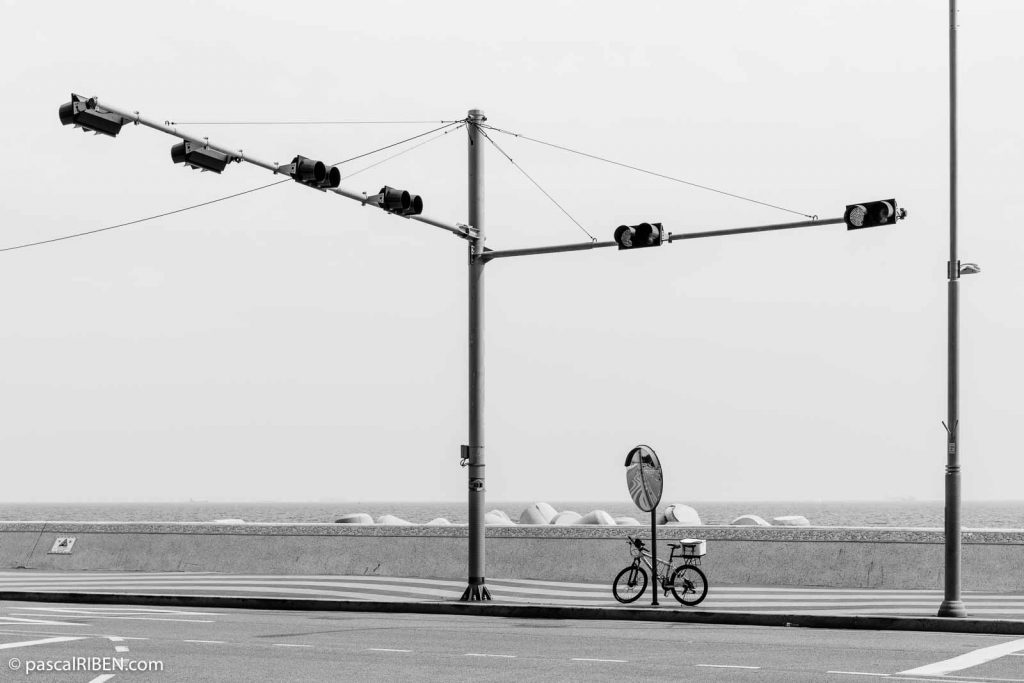 Lonely bicycle in Busan location on Google Street
Bicycle gallery
Watch the Black and White Bicycle gallery in fullscreen now!