Shibuya Crossing is a popular scramble crossing in Tokyo. It is located in front of the Shibuya Station Hachikō exit and stops vehicles in all directions to allow pedestrians to inundate the entire intersection. Shibuya Crossing is the world's busiest pedestrian crossing, with as many as 2,500 people crossing at a time.
Shibuya is a special ward in Tokyo, Japan. A major commercial and business centre, it houses the two busiest railway stations in the world, Shinjuku Station (southern half) and Shibuya Station. The name "Shibuya" is also used to refer to the shopping district which surrounds Shibuya Station. This area is known as one of the fashion centers of Japan, particularly for young people, and as a major nightlife area.
Bicycle at Shibuya Crossing
Select the Bicycle at Shibuya Crossing picture to enlarge it or fit your device screen size.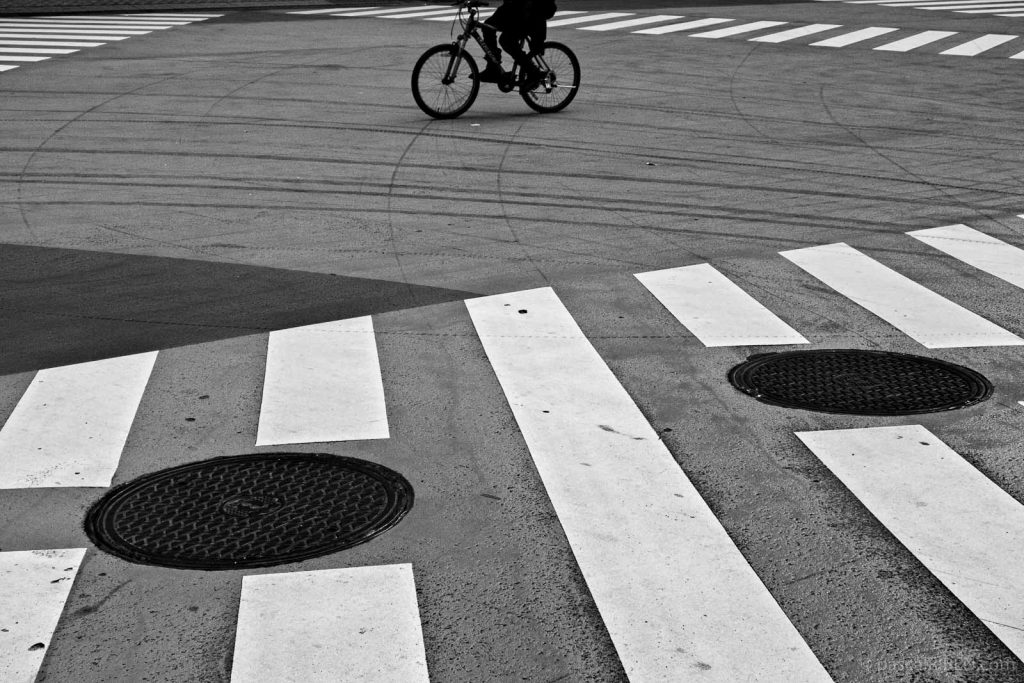 EXIF Data
Canon 40D, Canon 18-55mm f/3.5-5.6 IS at 32mm – ISO 400, 1/400 sec at f/11 – November 8, 2009
Google Street View, Shibuya Crossing
I must have shot the picture from the place where people are waiting to cross the street. You can see the two manholes breaking the white stripes of the crosswalk.
Hachiko Statue
The statue of Hachikō, a Japanese Akita dog remembered for his remarkable loyalty to his owner, located between the station and the intersection, is a common meeting place and almost always crowded.
Hachikō was born on November 10, 1923, at a farm near the city of Ōdate, Akita Prefecture. In 1924, Hidesaburō Ueno, a professor at the Tokyo Imperial University, brought him to live in Shibuya, Tokyo, as his pet. Hachikō would meet Ueno at Shibuya Station every day after his commute home. This continued until May 21, 1925, when Ueno died of a cerebral hemorrhage while at work. From then until his death on March 8, 1935, Hachikō would return to Shibuya Station every day to await Ueno's return.
Videos – Shibuya Crossing
360° Video
You can move the video to select your point of view.
The Fast and The Furious
A 2001 action movie. The Movie CLIP below begins at 1:00 when the racing cars are rushing toward the crowded Shibuya Crossing.
Day and Night in 4K
The crossing at different times, seen from different points of view.
Tokyo Gallery and Slideshow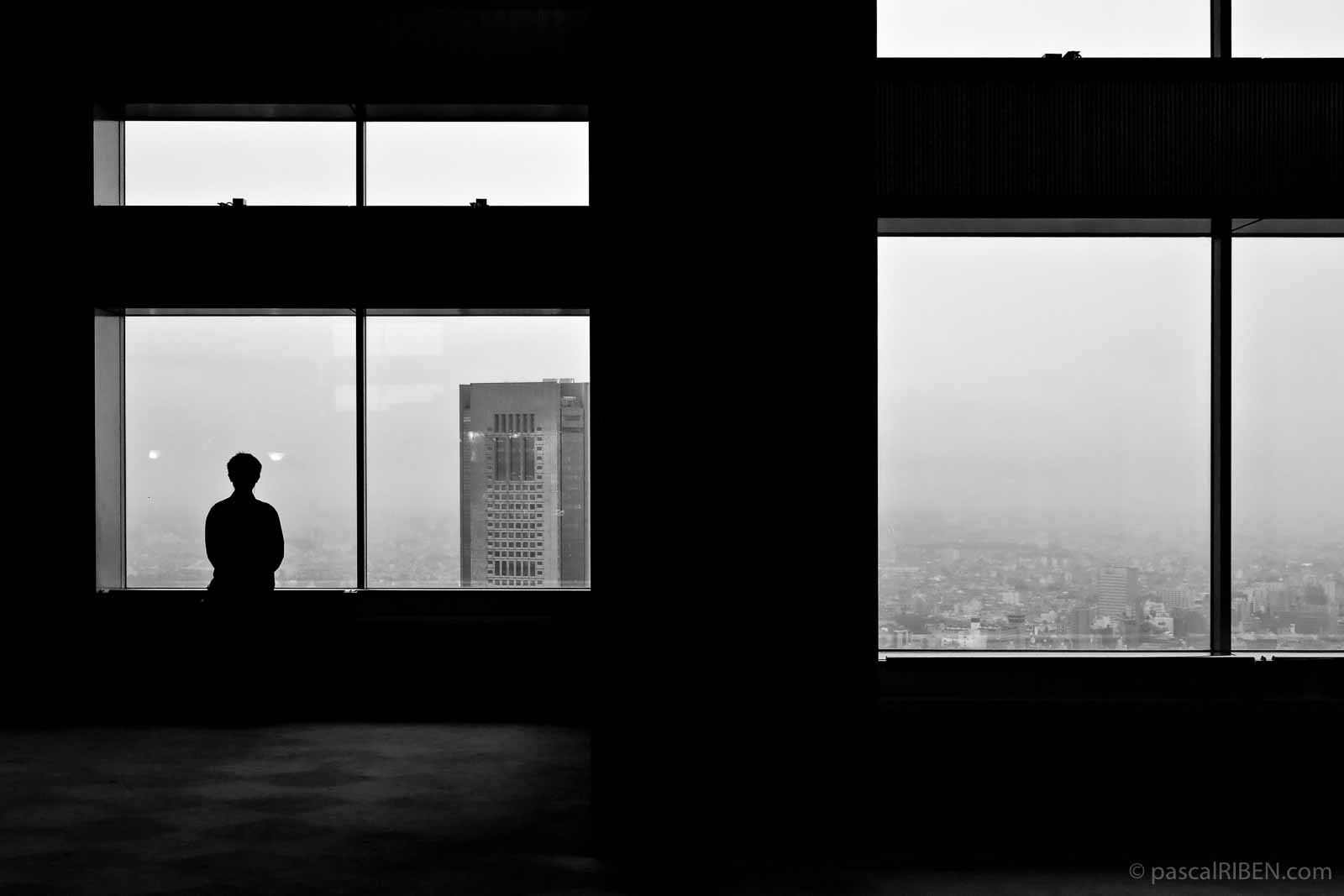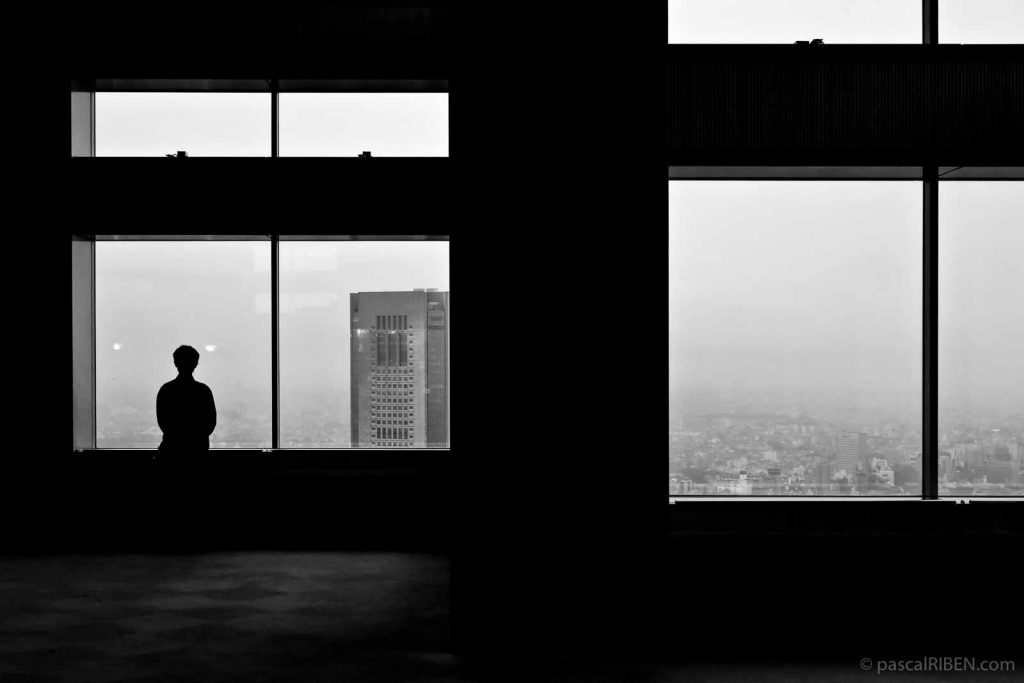 Photos from the Blog Shot in Japan