Japanese lanterns Chochin (meaning "bucket light") are cylindrical lanterns made of paper stretched over a split bamboo frame. Paper or silk protect the flame from wind. The chōchin hangs from a hook at the top. Traditional chochin can be folded flat for storage. They have been crafted in Japan as far back as 1085 and one appears in a 1536 illustration.
In Japan modern times, they are now used only for decorative purpose and range from fine crafts to cheap plastic trinkets. Chochin are particularly associated with informal Japanese pubs (izakaya).
Japanese Lanterns by Night
Select Japanese Lantern by Night picture to enlarge it or fit your device screen size.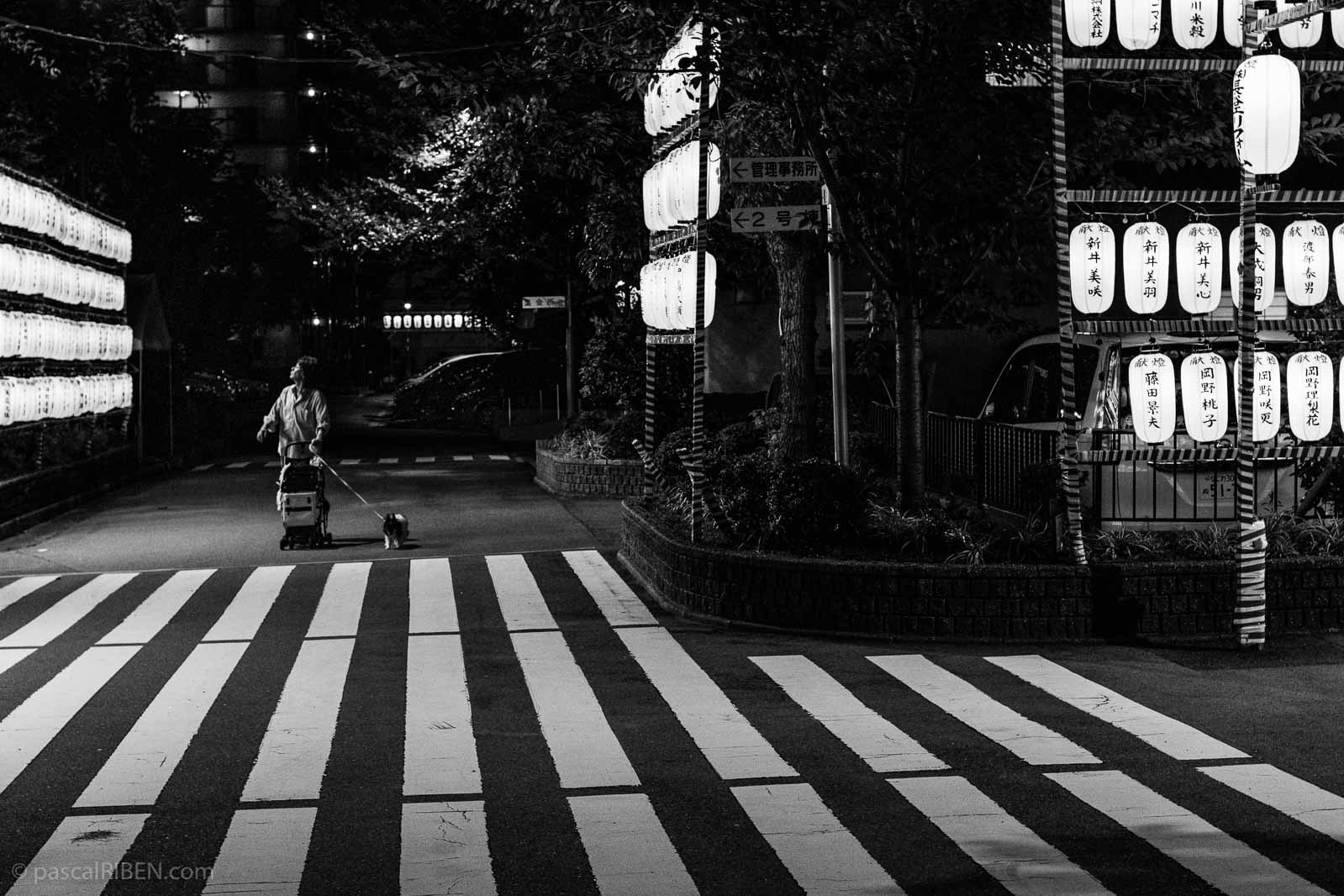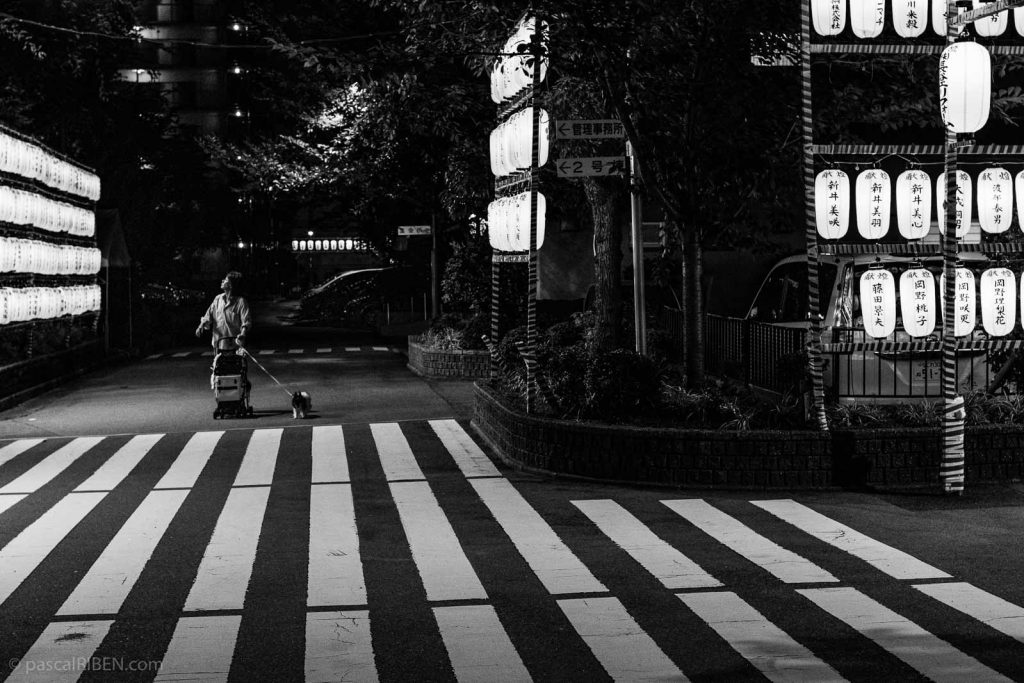 Street Photography and Luck
I stayed about twenty minutes waiting for somebody coming to take a photo. Just as I was ready to leave, I saw the man with the dog coming towards me. Then, when he was just at the right place, he stopped walking and turned the head to look at the chochins.
EXIF Data
Canon 77D, Canon 35mm f/2 IS – ISO 1600, 1/40 sec at f/4 – July 10, 2018
Google Street View, Japanese Lanterns in Osaka
The photo was shot in Osaka, about 500 meters from the train station Temma on the Loop Line. You can see the cross walk behind the two people, the man and the dog were on the right and I was on the left. Unfortunately, Street View doesn't let you move to this place and anyway, the chochins are not installed.
Video – Edo Tegaki Chochin
Chochin Inside Temple, Kyoto
Osaka Fullscreen Slideshow Gallery
Select the Picture to watch the Osaka slideshow in fullscreen.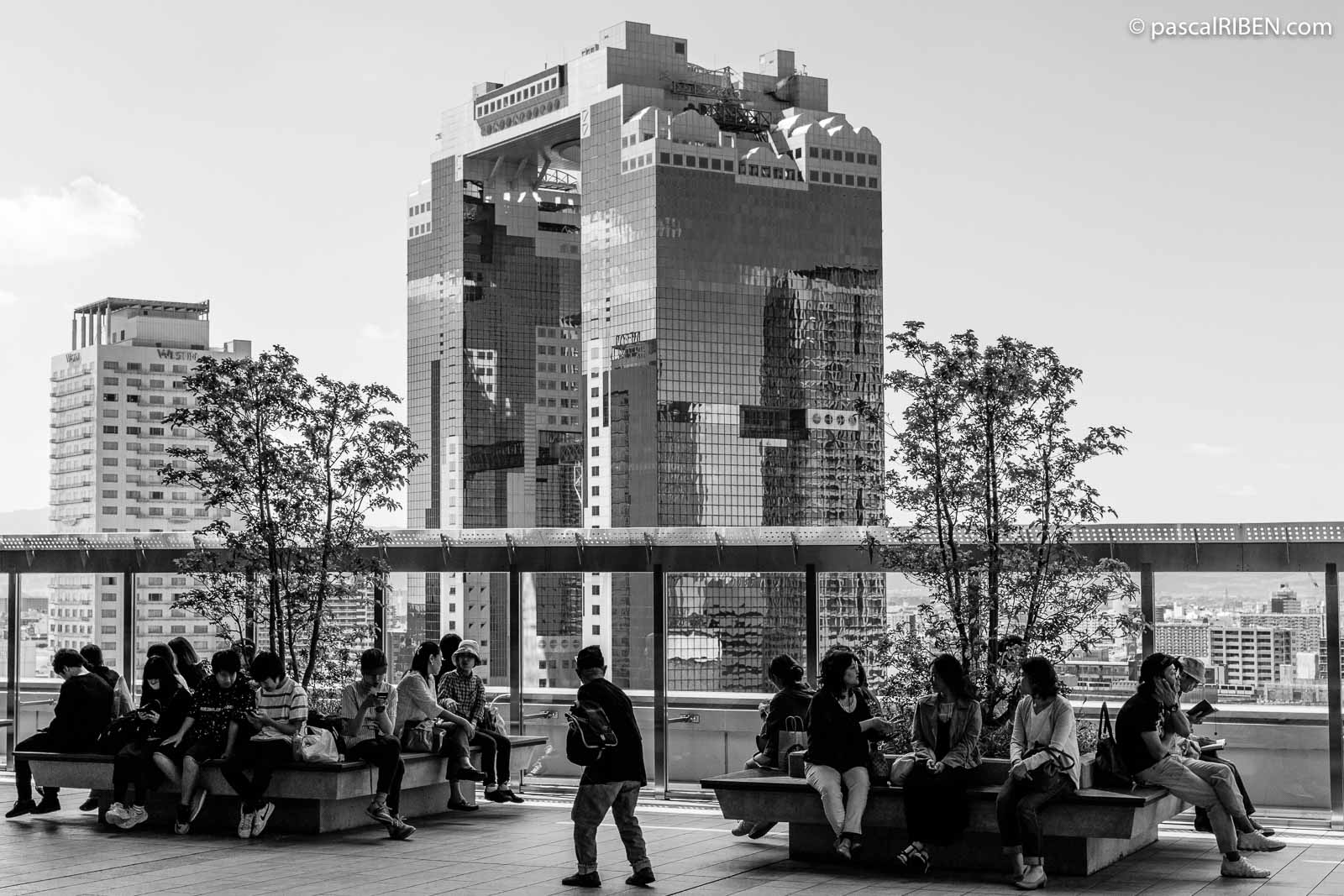 All Photos from the Blog Shot in Japan
Select the image to see all the photos from Japan featured in the blog.