Japanese lanterns Chochin (meaning "bucket light") are cylindrical lanterns made of paper stretched over a split bamboo frame. They have been crafted in Japan as far back as 1085.
Traditional chochin can be folded flat for storage. In Japan modern times, they are now used only for decorative purpose and range from fine crafts to cheap plastic trinkets. Chochin are particularly associated with informal Japanese pubs (izakaya).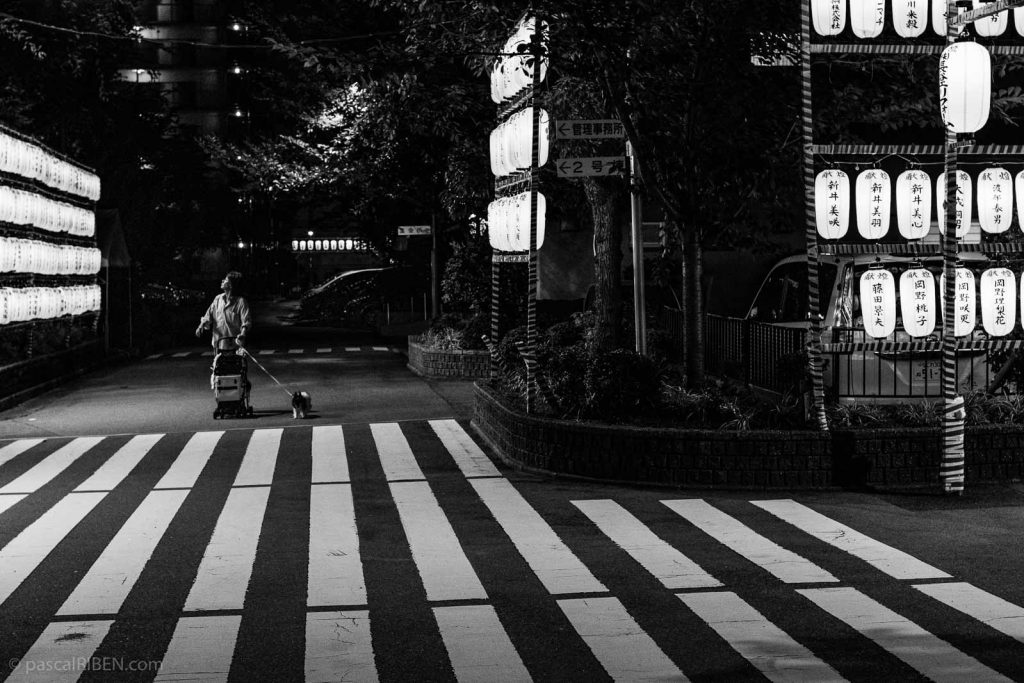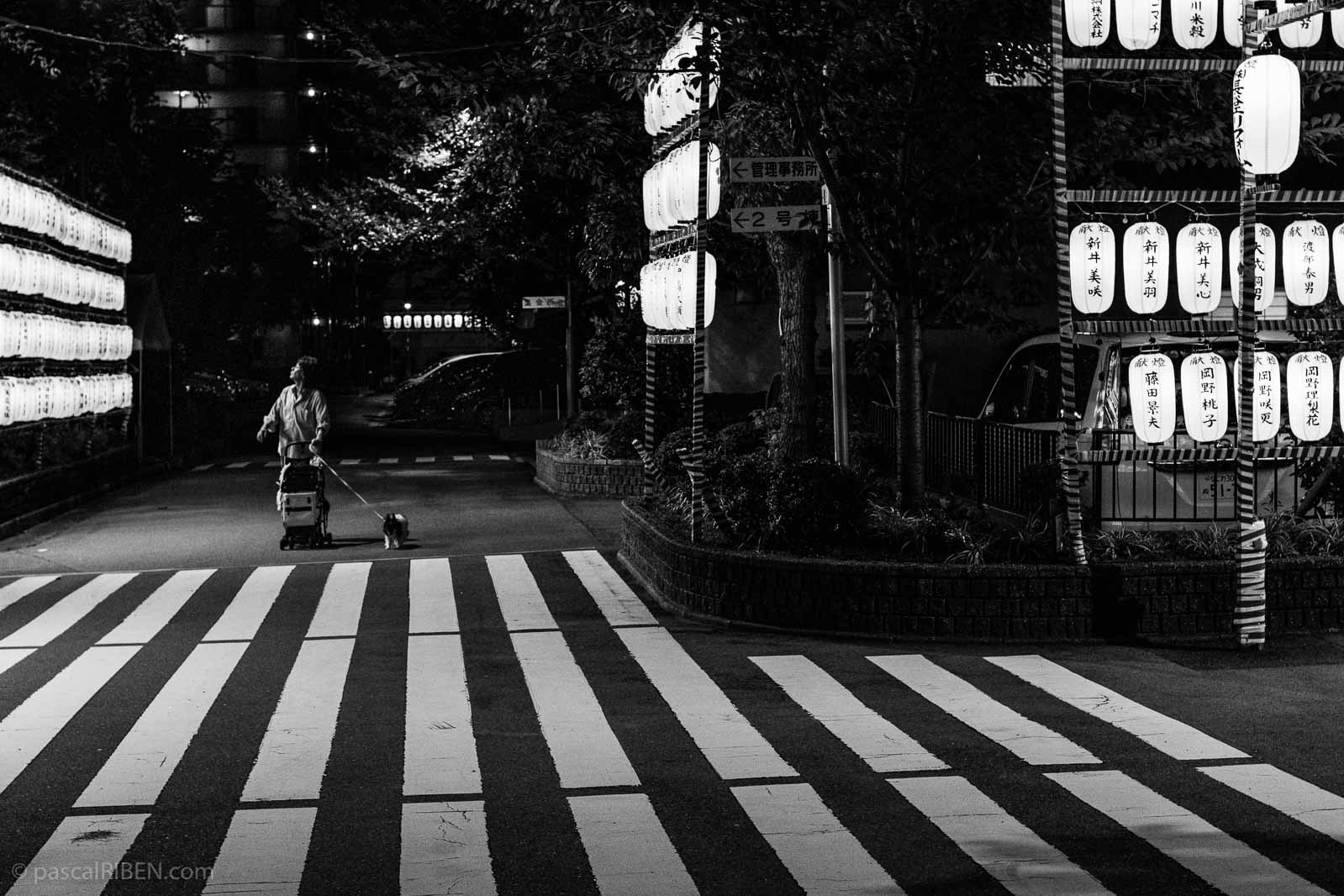 Japanese lanterns location
The photo was shot in Osaka, about 500 meters from the train station Temma on the Loop Line. You can see the cross walk behind the two people, the man and the dog were on the right and I was on the left. Unfortunately, Street View doesn't let you move to this place and anyway, the chochins are not installed.
More photos from Japan
Download your free eBook
This photo is part of the free eBook "A Black and White Horizontal Portfolio": download it now!