Founded on April 1, 1956, Daitō is a city located in Osaka Prefecture, in Japan. The city is crossed by the Katamachi Line, a railway line operated by JR West (West Japan Railway Company), connecting Kizu Station in Kyoto Prefecture and Kyōbashi Station in Osaka.
The photo was shot not very far from the Suminodo Railway Station (Daitō  is deserved by three stations: Suminodo, Nozaki, Shijōnawate).
Young Japanese Woman Alone at Night
Select the Young Japanese Woman Alone at Night picture to enlarge it or fit your device screen size.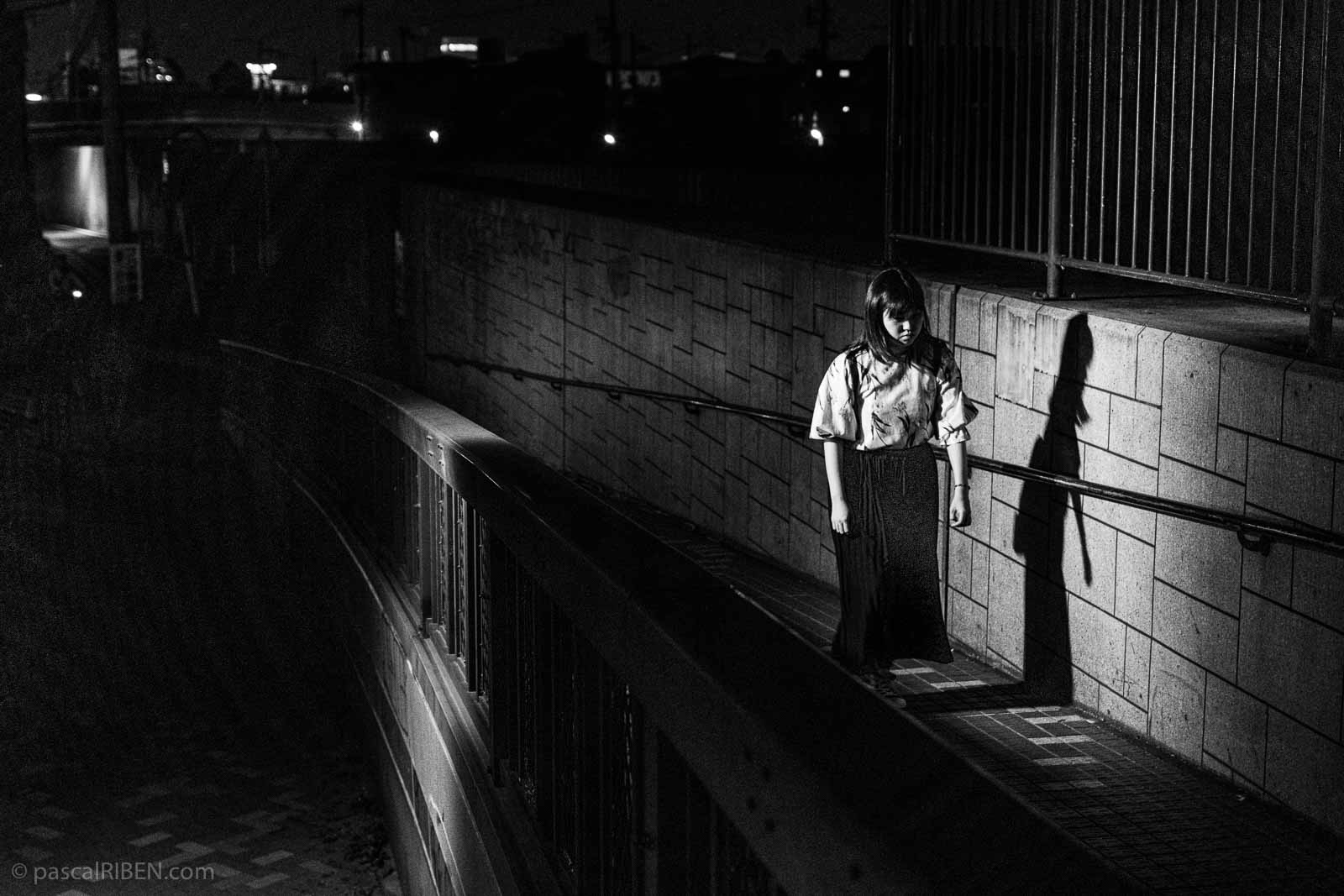 EXIF Data
Canon 77D, Canon 35mm f/2 IS – ISO 3200, 1/100 sec at f/2,8 – May 16, 2019
Google Street View, footbridge above the Onji river
A footbridge allows pedestrians and cyclists to cross the Onji River. The young woman on the photo was walking few meters further than the man on the Google Street View image.
The footbridge is located right away below the railway bridge.
Fullscreen Galleries
This photo is part of two different galleries.
Osaka Gallery
Check the fullscreen OSAKA gallery.
Women Gallery
Check the fullscreen WOMEN gallery.
More Photos Shot in Japan
Check all the photos shot in Japan.
Download your free eBook
This photo is part of the free eBook "A Black and White Vertical Portfolio": download it now!