Nong Khai railway station is located 623.58 km from Bangkok Railway Station and 1.5km from the border with the Laos. It's the terminus of the northeastern railway line from Bangkok, via Khon Kaen and Udon Thani. The first Nong Khai station, now renamed Na Tha opened in 1955 before a new station, located at the actual station opened in 1958.
The present-day Nong Khai station opened in May 2000. In March 2009, the Northeastern Line extended to Thanaleng Railway Station in Laos across the Thai-Lao Friendship Bridge, and international services between the present-day Nong Khai station and Thanaleng began. Shuttle services operate onward from Nong Khai to Tha Nalaeng, Laos (near Vientiane) four times a day.
Shower on the Track at Nong Khai Railway Station
Select the Shower on the Track at Railway Station picture to enlarge it or fit your device screen size.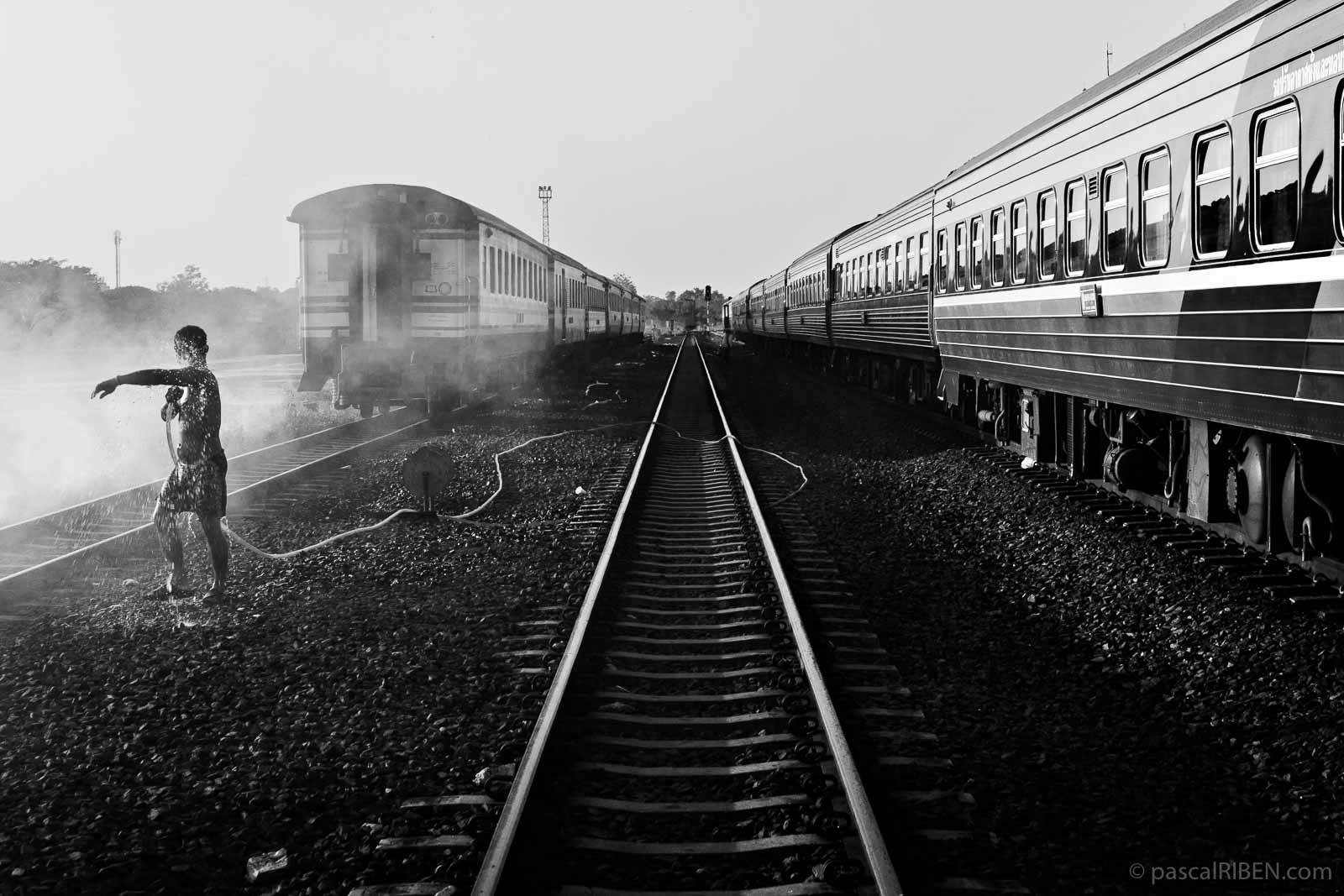 EXIF Data
Canon 40D, Canon 18-55mm f/3.5-5.6 IS at 40mm – ISO 100, 1/125 sec at f/8 – January 30, 2014
Nong Khai Railway Station shot location on Google Maps 360° photo
The photo was shot in the evening (while I was waiting the 18:30h departure to Khon Kaen) from a third track behind the train you can see below.
Videos
Tracks at Nong Khai Railway Station
A very short video: the train is moving on the track located on the left of the photo, the closest one to the man using the garden hose to take a shower.
Arrival at the Railway Station
This is an amateur and a little bit shaky video but it gives a fair idea of Thai train and Nong Khai station. Train can be extremely cheap in Thailand but don't ask for speed and punctuality!
A Black and White Portfolio Gallery
This photo is part of the A BLACK AND WHITE PORTFOLIO gallery: select the image below to watch the Slideshow in Fullscreen.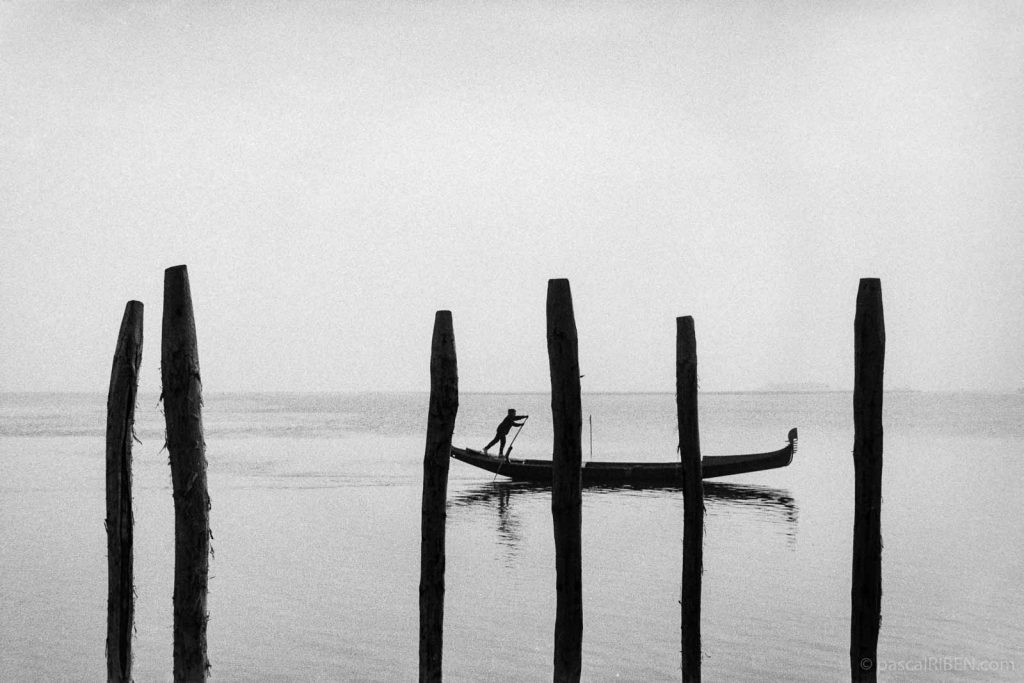 All Photos From the Blog Shot in Thailand
Select the picture below to display all the images shot in Thailand featured in the blog.