Lampang, the third largest town in northern Thailand lies 601 km north of Bangkok and 101 km southeast of Chiang Mai. The Northern railway line from Bangkok to Chiang Mai passes through Lampang.
The Kim hotel in Lampang, like some others places in Thailand, offers free coffee on the morning. I used to bring it to 1st floor to escape the noisy TV.
Location shot on Street View in Lampang
The shadows on the wall and the table should be the ones of the window that you can see on the first floor behind the leaves of the palm tree.
Horse carriage in Lampang
Lampang is famous for offering walks in horse carriage to tourists. There is even a horse carriage statute between the tracks of the railway station.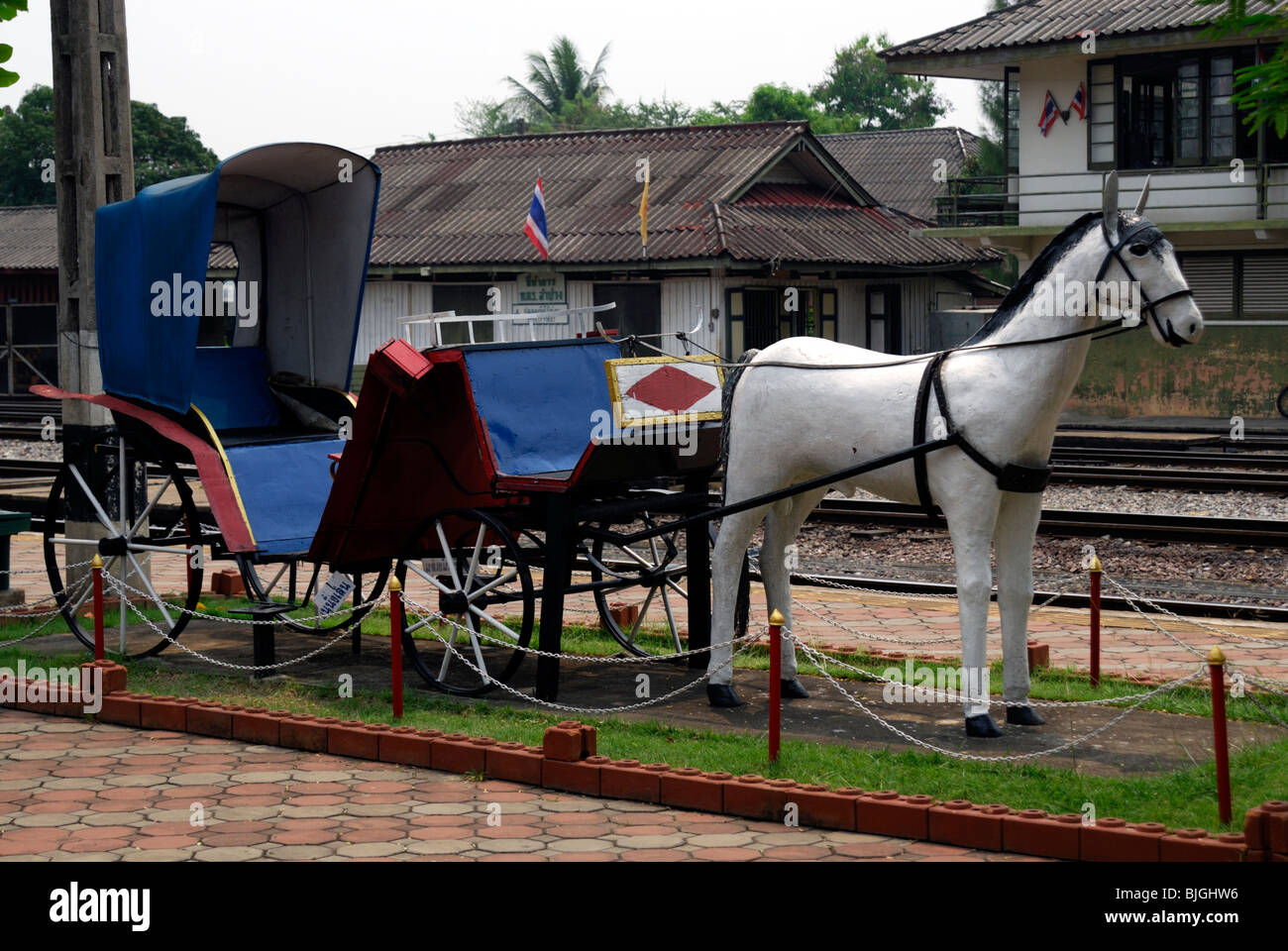 More photos shot in Thailand
Others black and white photos taken in Thailand.
Download your free eBook
This photo is part of the free eBook "A Black and White Horizontal Portfolio": download it now!