Busan Cinema Street, a 800m walk lined with film-related sculptures and images, is located on the seafront walk by Marine City, Haeundae.
Busan (formerly Pusan), located on the coast, on the Southeastern tip of the Korean Peninsula, is 320 km from Seoul and 180 km from Fukuoka in Japan (and only 50 km from Tsushima Island, a Japanese island). It is the most populous city after Seoul.
Cinema Street
Select the Cinema Street picture to enlarge it or fit your device screen size.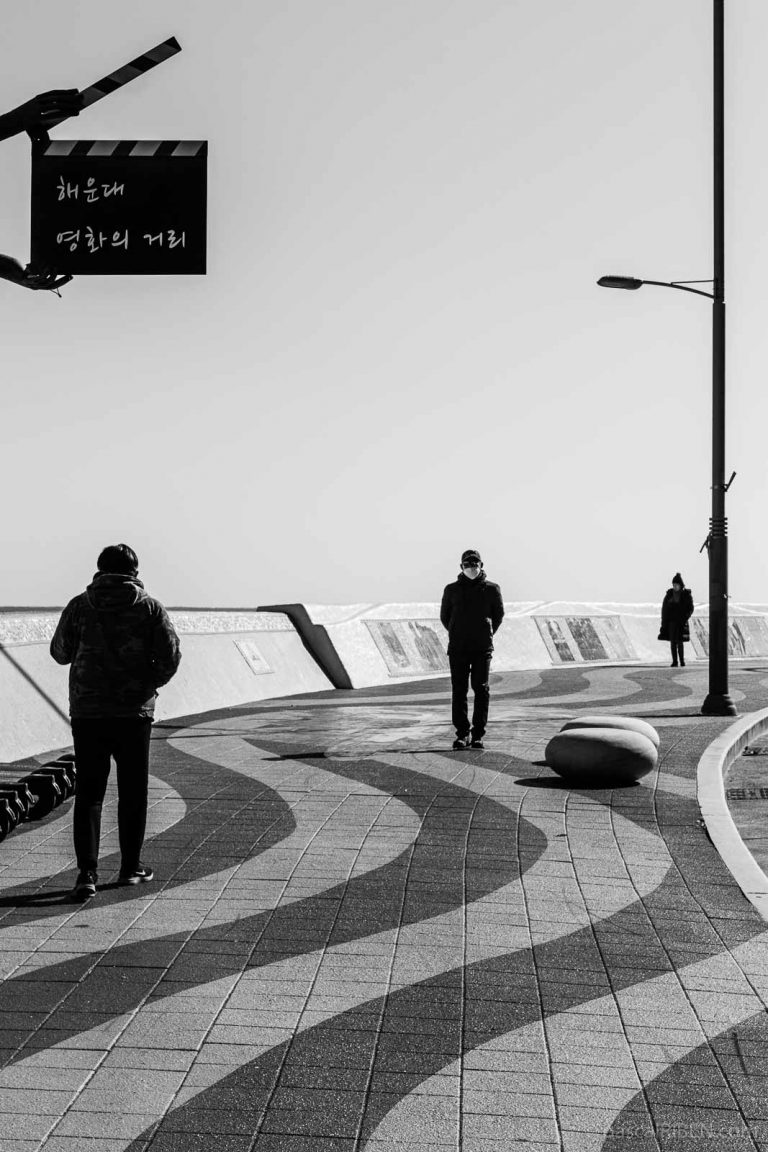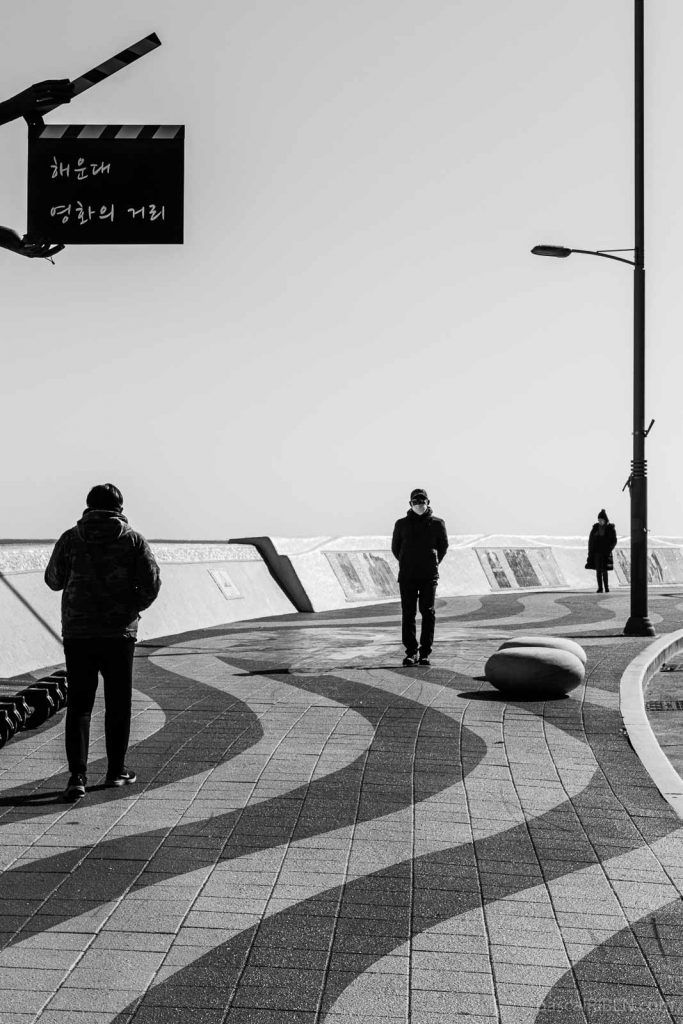 EXIF Data
Canon 77D, Canon 35mm f/2 IS – ISO 200, 1/250 sec at f/8 – February 18, 2020
Google Street View
The clapperboard from the sculpture is the one on the top left corner of the photo.
Busan International Film Festival
Busan hosts the Busan International Film Festival (BIFF)—one of the most popular international film festivals in Asia—at the Busan Cinema Center every fall.
Train for Busan – Trailer
While a zombie virus breaks out in South Korea, passengers struggle to survive on the train from Seoul to Busan.
Rated 7.5 on IMDB – 94% positive reviews on Rotten Tomatoes
WARNING: This video contains graphic content and may be upsetting to some people.
Santorini Square
Santorini Square, where a number of famous Korean actors and film-makers have left their hand prints marks the end of Busan Cinema Street. Part of the wall forming the square imitates the architecture of the Greek islands of the Cyclades, where Santorini is located.
Select the Cinema Street picture to enlarge it or fit your device screen size.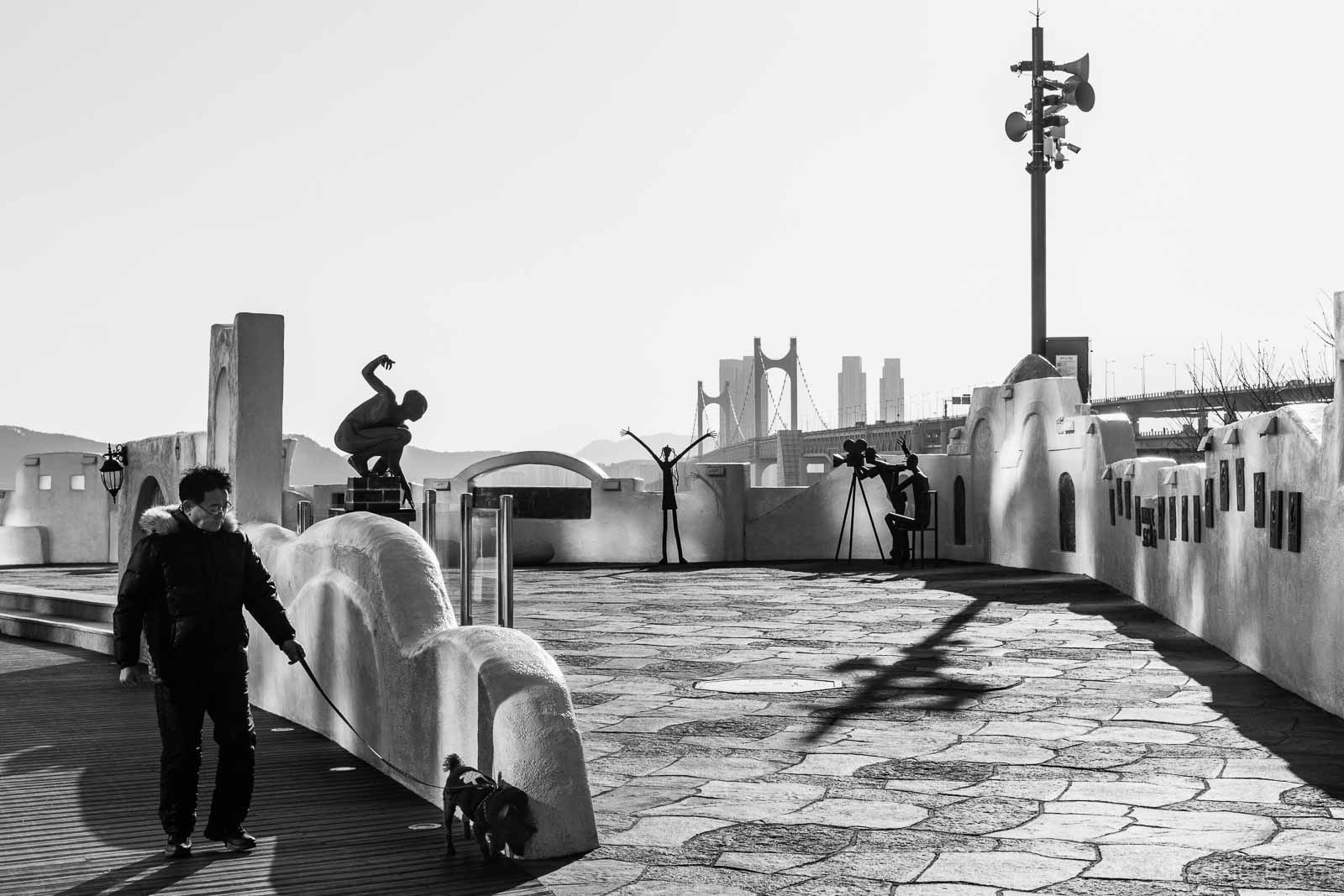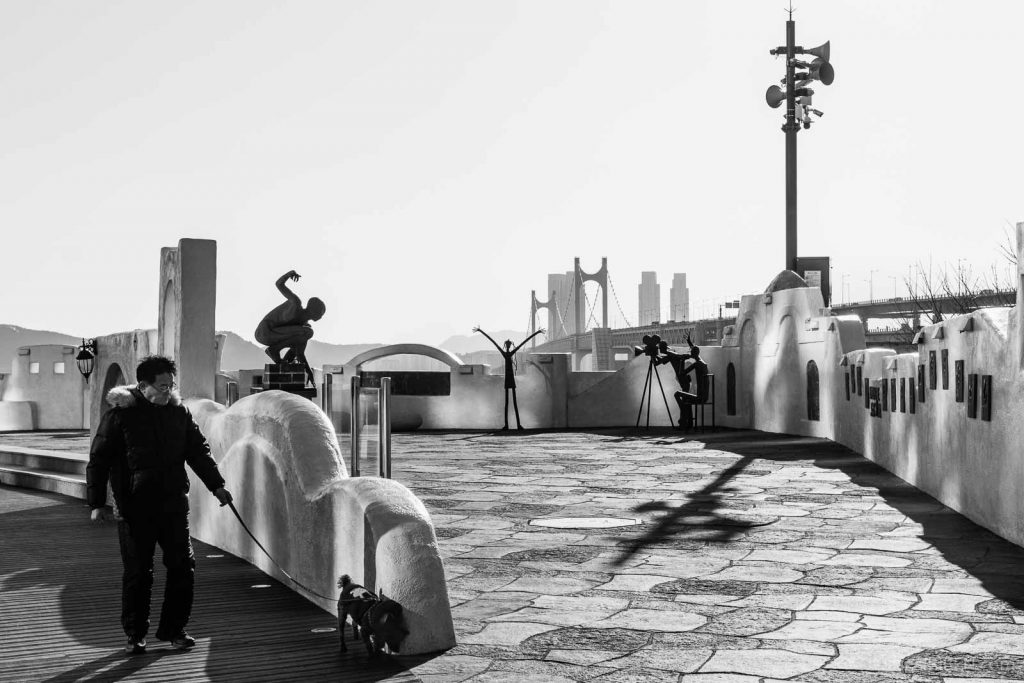 Busan, a Fullscreen Gallery and Slideshow
The picture Cinema Street is part of the BUSAN gallery and slideshow. Select the image below to watch it in fullscreen.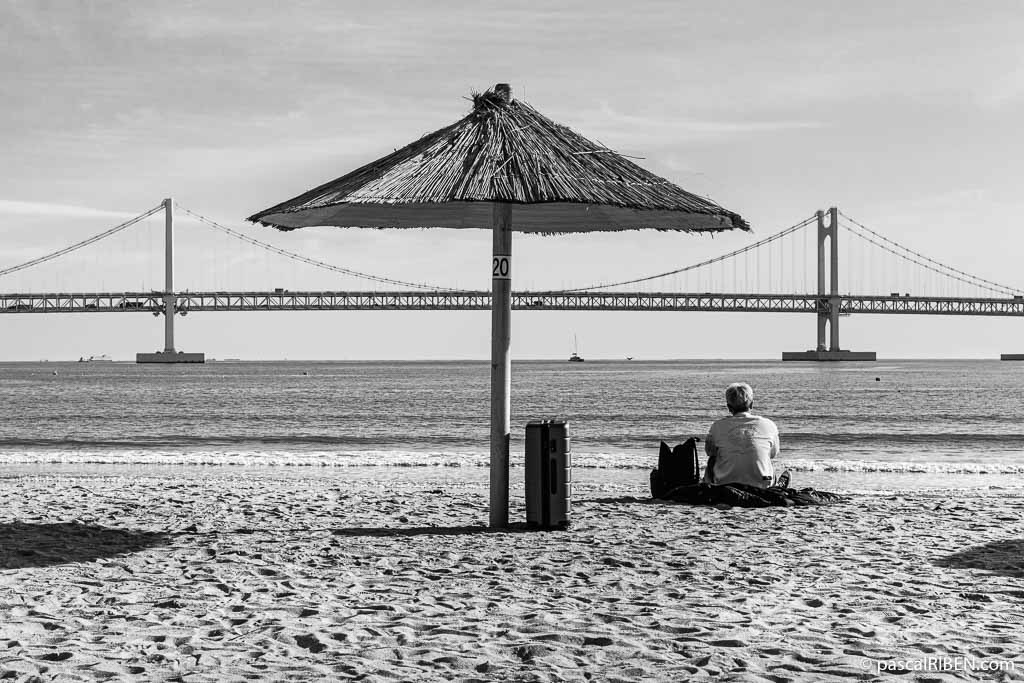 All Photos From the Blog Shot in North East Asia
Select the image to see all the North East Asia photos featured in the blog.