San Silvestro is a church building in the sestiere of San Polo (there are six districts – sestiere in Italian – in Venice). It is located not far from the famous Rialto Bridge on the Grand Canal and very close to the Venice Waterbus Stop – vaporetto in Italian – San Silvestro. After a partial collapse in 1820, the church was entirely rebuilt from 1837. The facade is modern, and was completed in 1909.
To see Venezia (Venice) under the snow was an old dream: I wasn't disappointed! Only problem: some snow ended inside my film camera and damaged it. Fortunately I had two identical cameras and the second one worked fine during the four years I lived in Venice.
Snow and Umbrella on Campo San Silvestro
Select the Snow and Umbrella on Campo San Silvestro picture to enlarge it or fit your device screen size.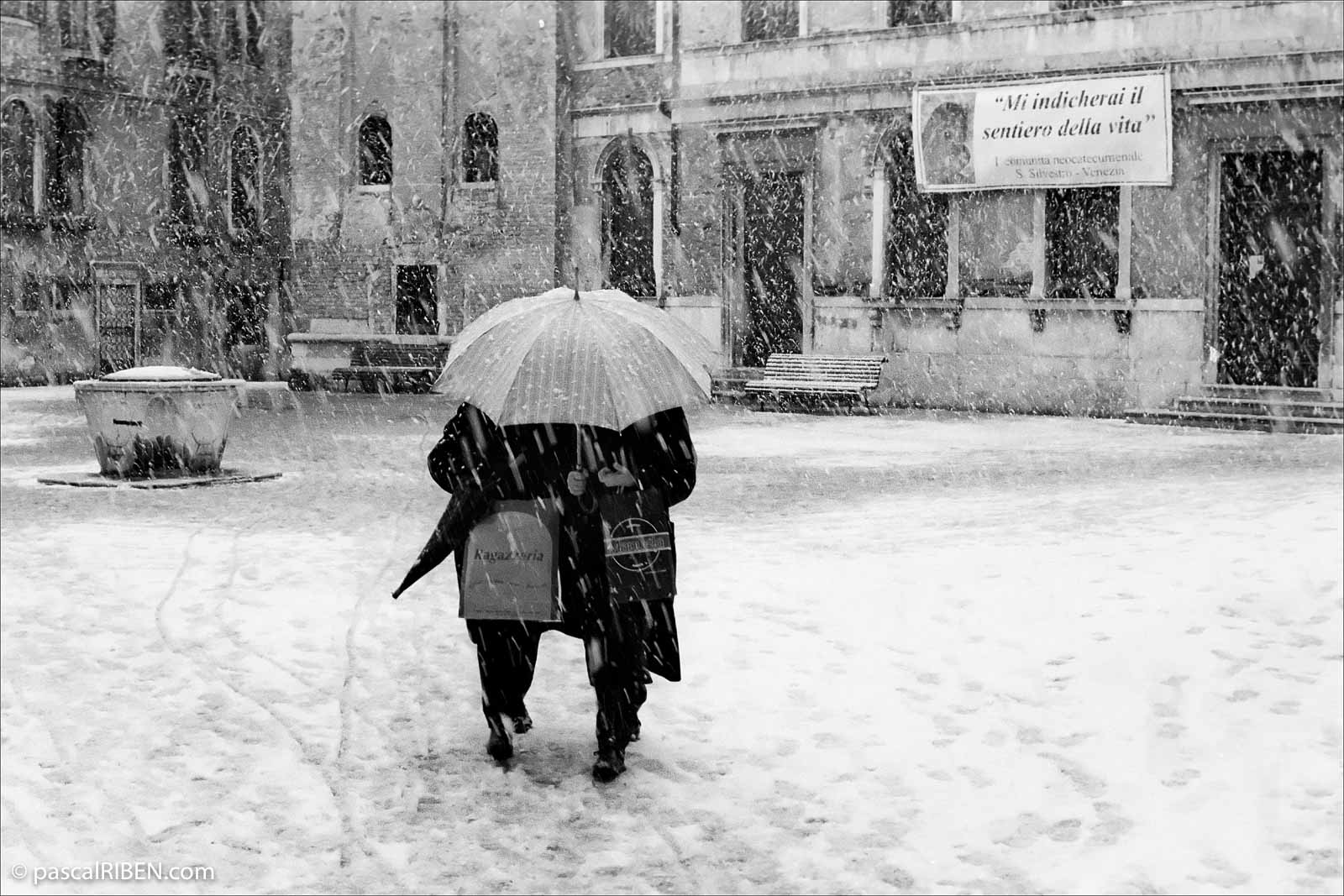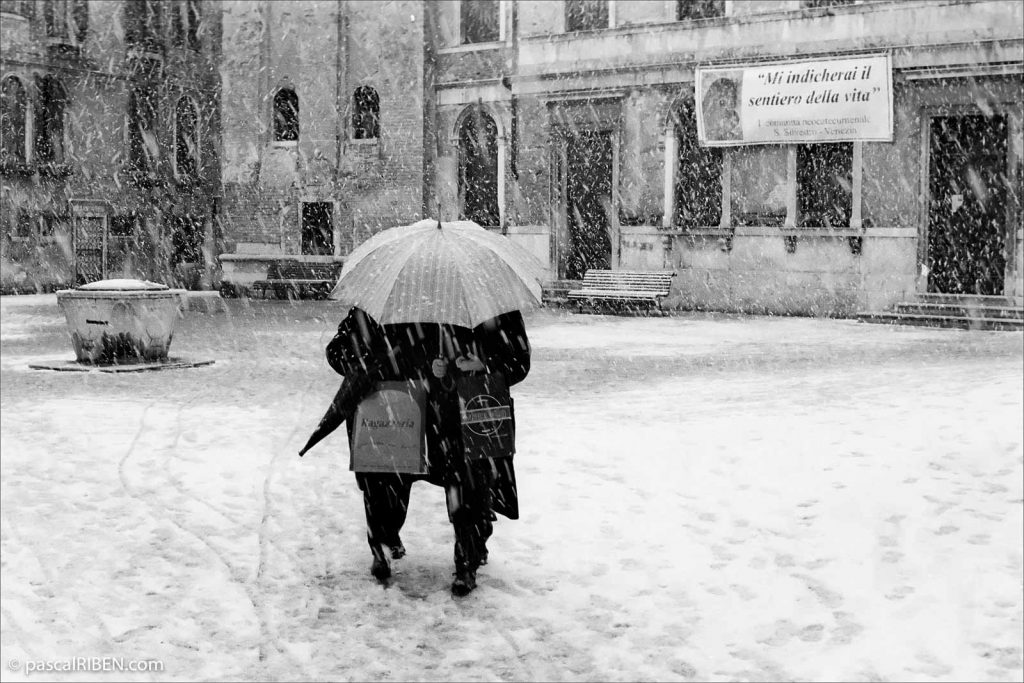 EXIF Data
Yashica FX, T-Max 400, 50mm Contax Zeiss f/1,4 – 2001
Google Street View, Campo San Silvestro
I shot this photo Campo San Silvestro, in the district of San Polo, the smallest and most central of the six sestieri of Venice. I was sheltered from the falling snow by the "sotoportego de la pasina" that you can see below. Still, some snow went inside my camera and damaged it.
The "sotoportego de la pasina" will bring you quickly to the Ferry Terminal San Silvestro on the Grand Canal. From here, you can take the public transportation, the "vaporetto", to Rialto Bridge or to Campo San Angelo.
By making a 180° turn, you can see the church of San Silvestro. You can get a better view of the church, without the public works by following this link.
Other Snow Photo in Venice
This photo has been shot in the Cannaregio district, not far from Santa Lucia, the railway station.
Video – Venice Under the Snow
Venice Fullscreen Gallery
This photo is part of the VENICE gallery: select the image below to watch the Slideshow in Fullscreen.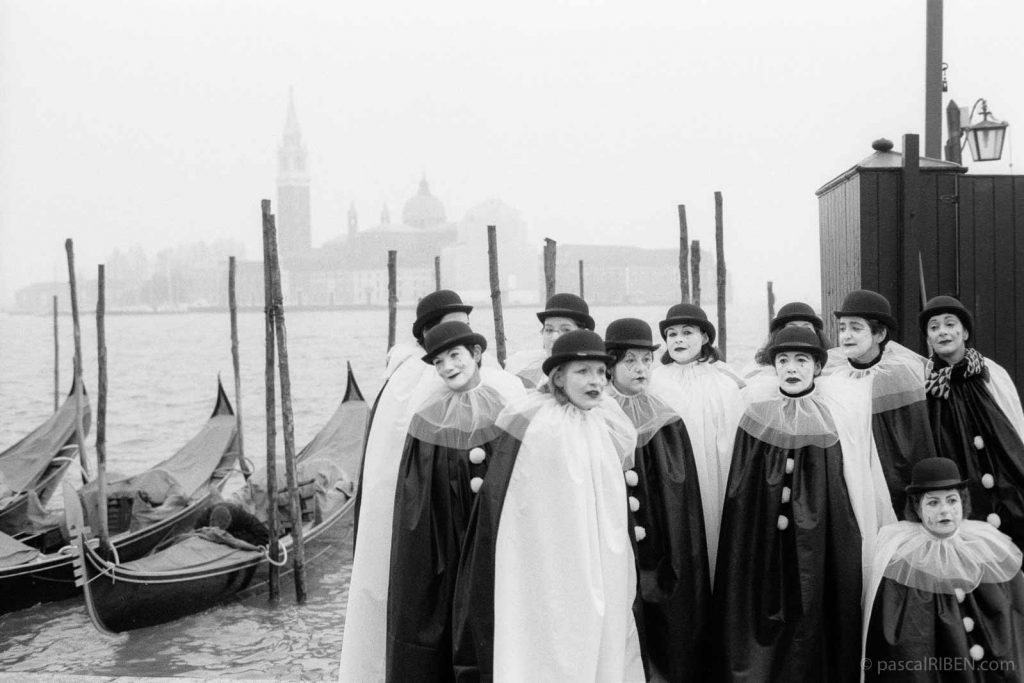 All Photos From the Blog Shot in Venice
Select the image to see all the Venice photos featured in the blog.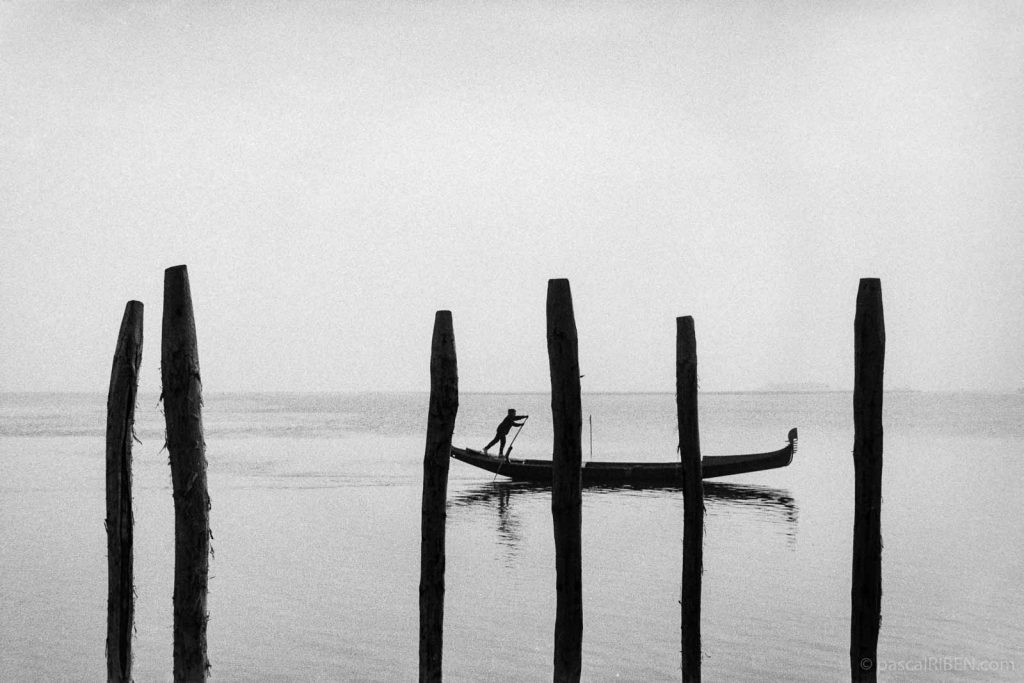 All Photos From the Blog Shot with a Film Camera
Select the image to see all the images featured in the blog taken with a film camera.