To see Venezia (Venice) under the snow was an old dream: I wasn't disappointed! Only problem: some snow ended inside one of my two cameras and it stopped to work…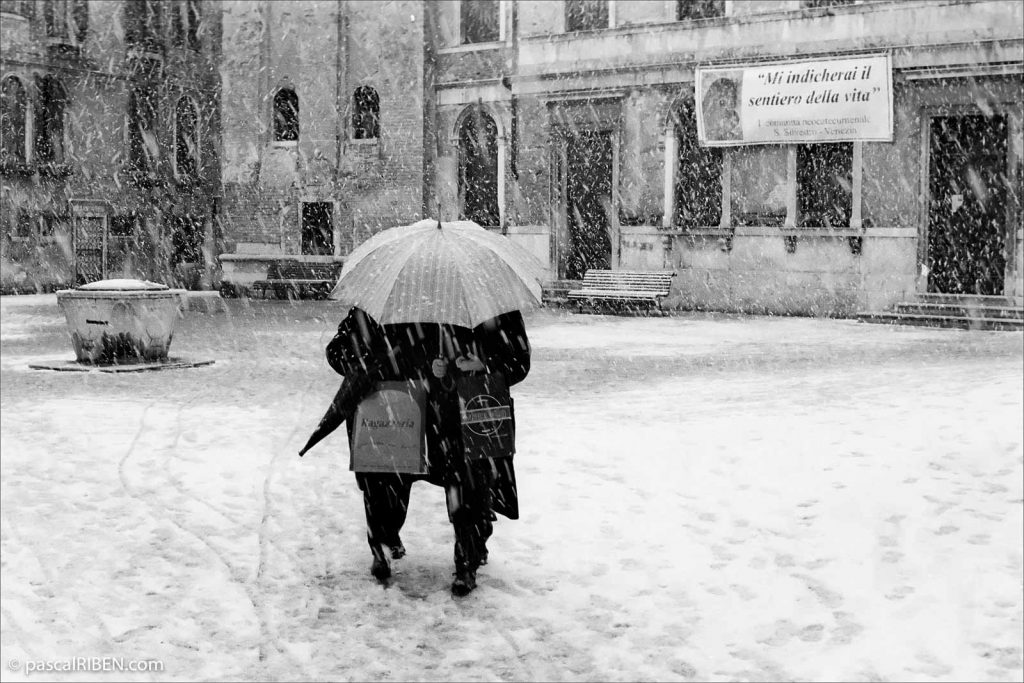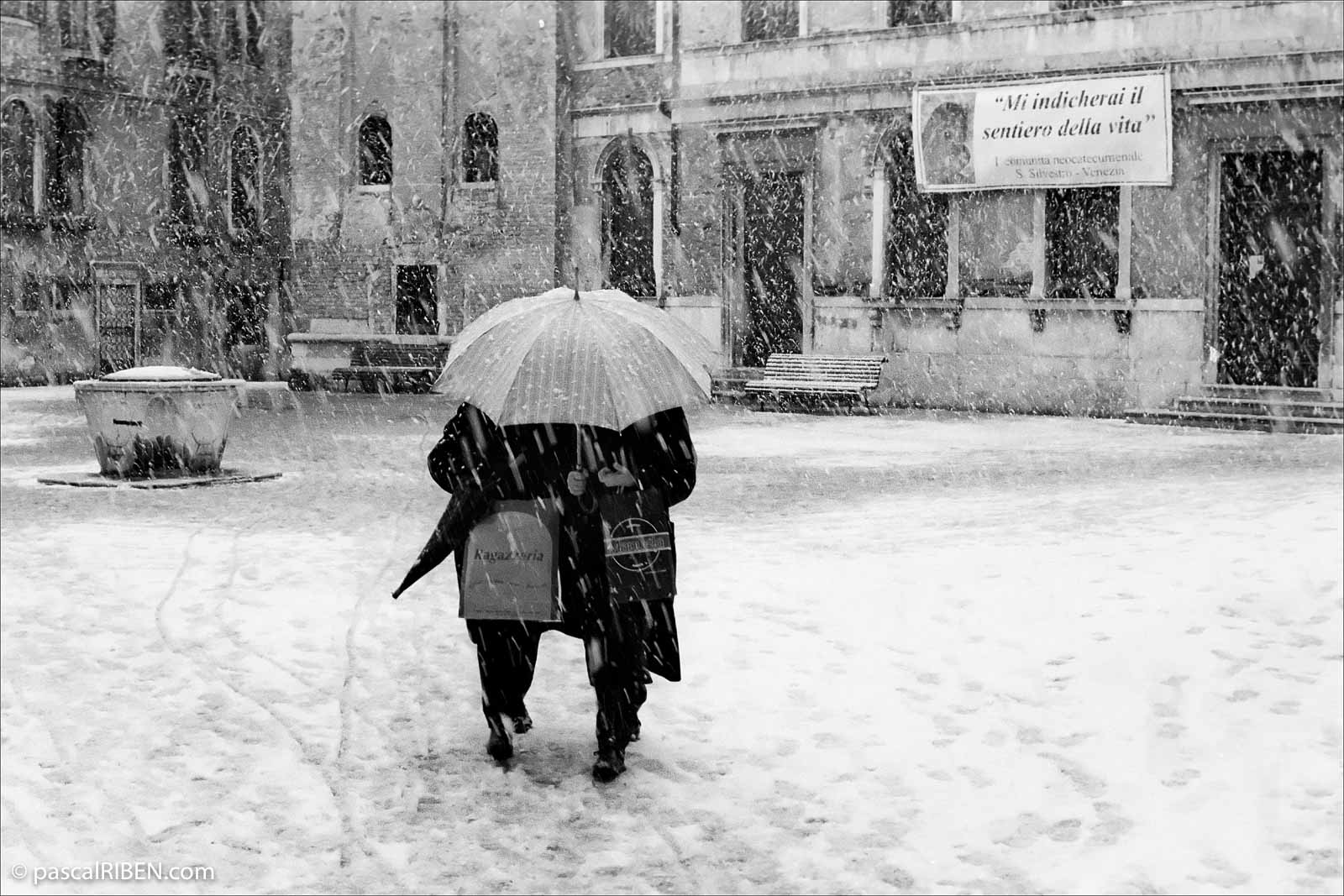 Campo San Silvestro location
I shot this photo Campo San Silvestro, in the district of San Polo, the smallest and most central of the six sestieri of Venice. I was sheltered from the falling snow by the "sotoportego de la pasina" that you can see below. Still, some snow went inside my camera and damaged it.
The "sotoportego de la pasina" will bring you quickly to the Ferry Terminal San Silvestro on the Grand Canal. From here, you can take the public transportation, the "vaporetto", to Rialto Bridge or to Campo San Angelo.
By making a 180° turn, you can see the church of San Silvestro. You can get a better view of the church, without the public works by following this link.
More photos from Venice with their location on Google Maps
Follow the link Venice to discover more posts about the city of Venice in Italy. For most of them you can check on Street View where they were shot.
Umbrella gallery – Venice gallery
This photo is part of both the fullscreen galleries Umbrella and Venice: watch them now!