Rio dell'Arsenale is crossing the Venetian Arsenal (Italian: Arsenale di Venezia), a complex of former shipyards and armories clustered together and located in the Castello, the largest of the six sestieri (districts) of Venice.
Owned by the state, the Arsenal was responsible for the bulk of the Venetian republic's naval power during the middle part of the second millennium AD. It was "one of the earliest large-scale industrial enterprises in history".
Rio dell'Arsenal, Castello
Select the Rio dell'Arsenal picture to enlarge it or fit your device screen size.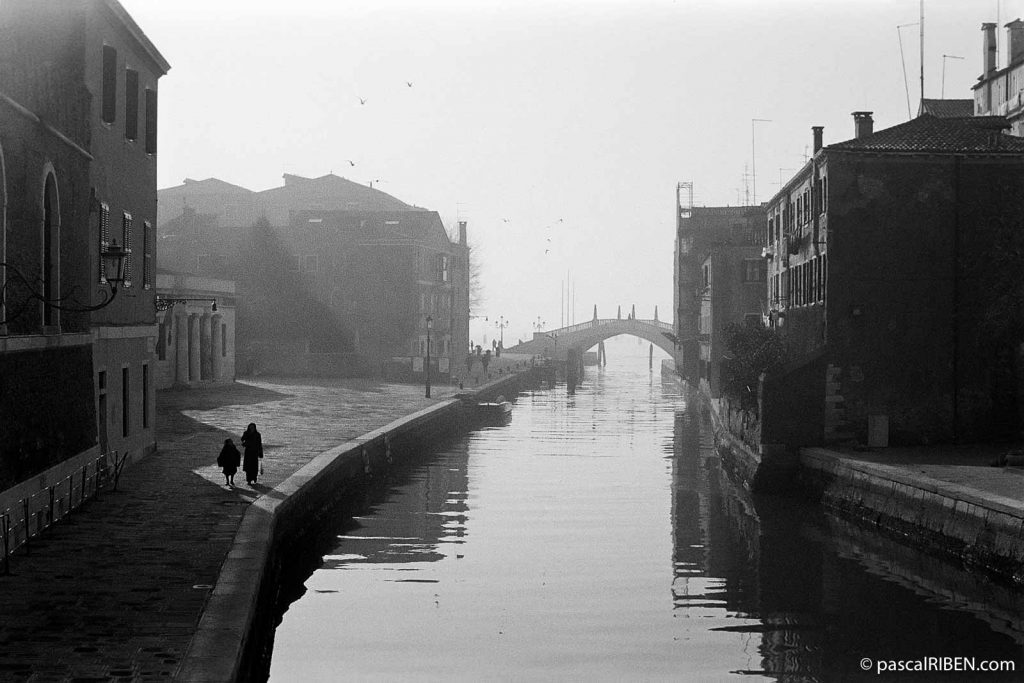 EXIF Data
Yashica FX, Kodak Tri-X 400 – 50mm Contax Zeiss f/1,4 – 2002
Google Street View, Arsenal Bridge
I shot this photo from this wood bridge called Ponte del Arsenal o del Paradiso (but be careful, there is an other Ponte del Paradiso in Venice). But I was a little bit more on the left to have a better view of the rio and the bridge on Riva San Biasio.
Rotate the image by 180 ° to see the Arsenal.
Castello
Venice is divided into six areas called sestieri: Castello is the largest one. Others sestieri are Cannaregio, San Polo, Dorsoduro, Santa Croce, San Marco.
San Pietro di Castello, formerly Olivolo, is an island linked to the main islands of Venice by two bridges. It was the site of a castle from at least the 6th century, and it is from this that the island and the sestiere are named.
Video – Venice
The title is misleading: this is a video about Venice, not only about the carnival.
Venice Fullscreen Gallery
This photo is part of the VENICE gallery: select the image below to watch the Slideshow in Fullscreen.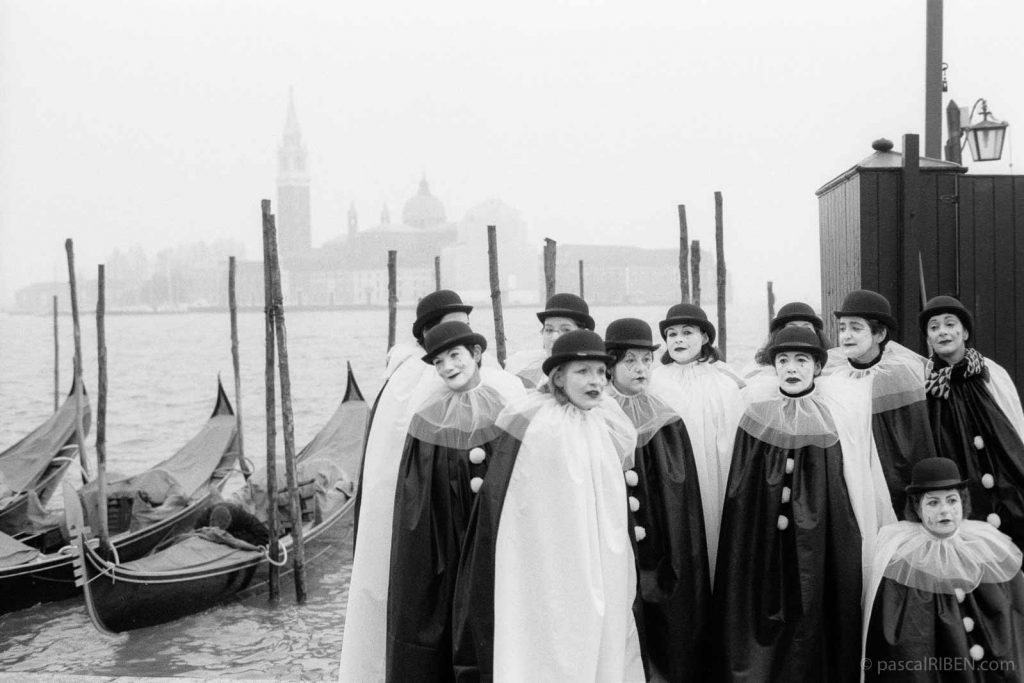 All Photos From the Blog Shot in Venice
Select the image to see all the Venice photos featured in the blog.