The Carnival of Venice (Italian: Carnevale di Venezia) is an annual festival held in Venice, Italy. The Carnival ends with the Christian celebration of Lent, forty days before Easter, on Shrove Tuesday (Martedì Grasso or Mardi Gras), the day before Ash Wednesday.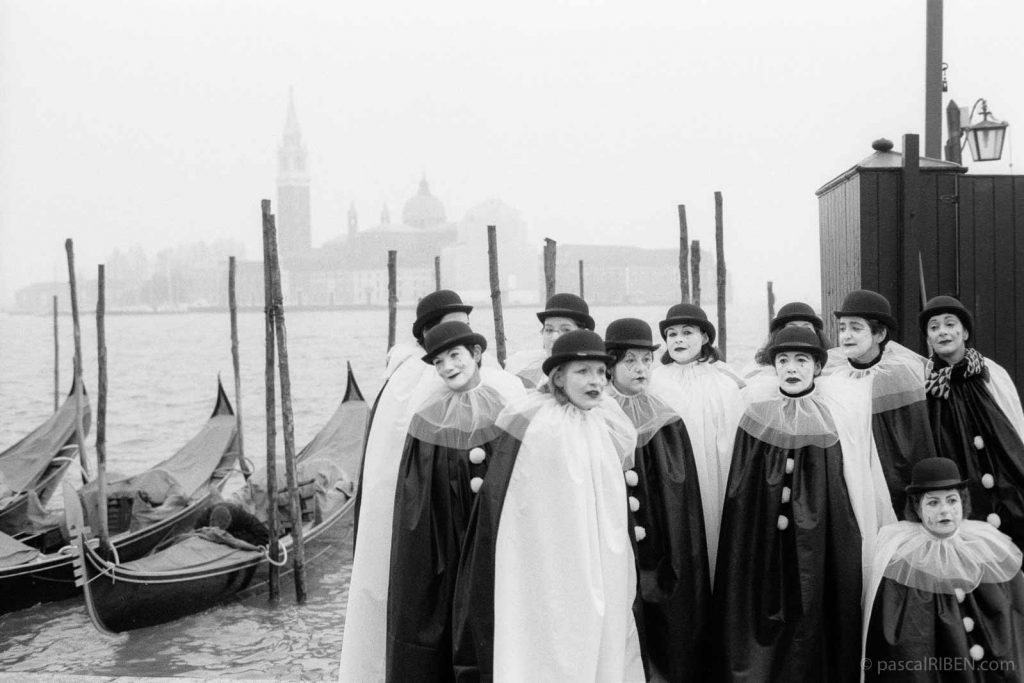 Carnival of Venice Riva degli Schiavoni on Google Maps Street View
I shot this photo Riva degli Schiavoni. On the background, you can see the venetian island San Giorgio Maggiore with the church designed by Palladio. Making a 180° turn, you can see the Doge's Palace.
More photos of Venice
Follow this link for more images of Venice with their location on Google Maps.
Venice gallery
Watch the fullscreen Venice gallery.
Download your free eBook
This photo is part of the free eBook "A Black and White Horizontal Portfolio": download it now!