The Carnival of Venice (Italian: Carnevale di Venezia) is an annual festival held in Venice, Italy. The Carnival ends with the Christian celebration of Lent, forty days before Easter, on Shrove Tuesday (Martedì Grasso or Mardi Gras), the day before Ash Wednesday.
After a long absence, the Carnival returned in 1979. The Italian government decided to bring back the history and culture of Venice and sought to use the traditional Carnival as the centrepiece of its efforts. The redevelopment of the masks began as the pursuit of some Venetian college students for the tourist trade. Since then, approximately 3 million visitors come to Venice every year for the Carnival.
Carnival of Venice Riva degli Schiavoni
Select the Carnival of Venice Riva degli Schiavoni picture to enlarge it or fit your screen size.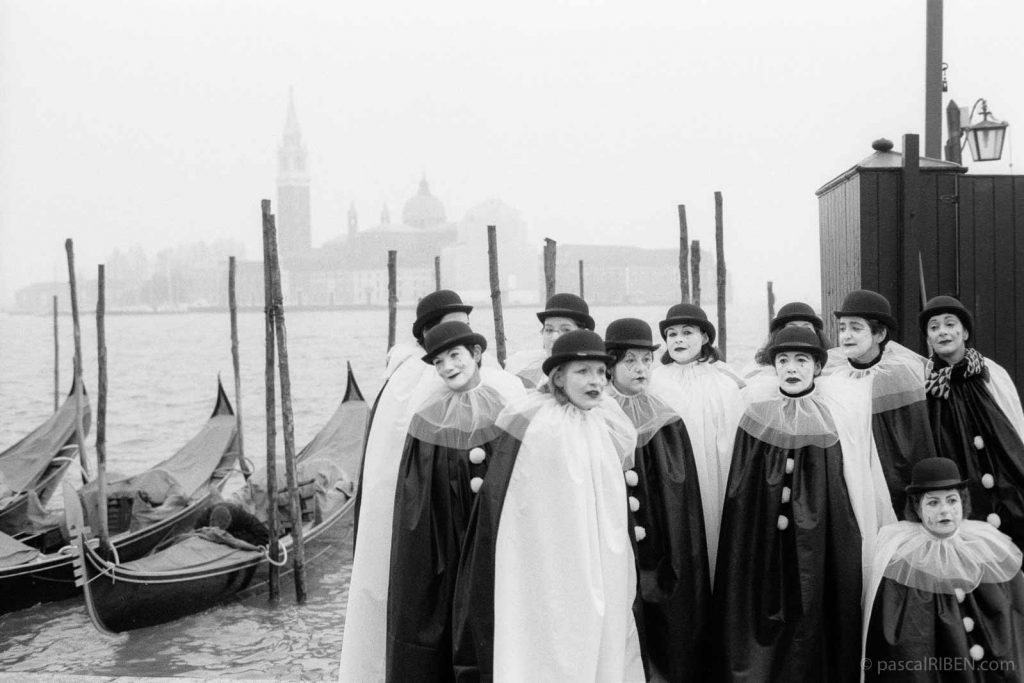 EXIF Data
Yashica FX, T-Max 400, 50mm Contax Zeiss f/1,4 – 2001
Google Street View, Photo Shot Location
I shot this photo Riva degli Schiavoni. On the background, you can see the venetian island San Giorgio Maggiore with the church designed by Palladio. Make a 180° turn to see the Doge's Palace.
Carnival of Venice Song – Paganini Variation
The "Carnival of Venice" is based on a Neapolitan folk tune called "O Mamma, Mamma Cara" and popularized by violinist and composer Niccolo Paganini, who wrote twenty variations on the original tune.
Other Photo Taken During the Carnival of Venice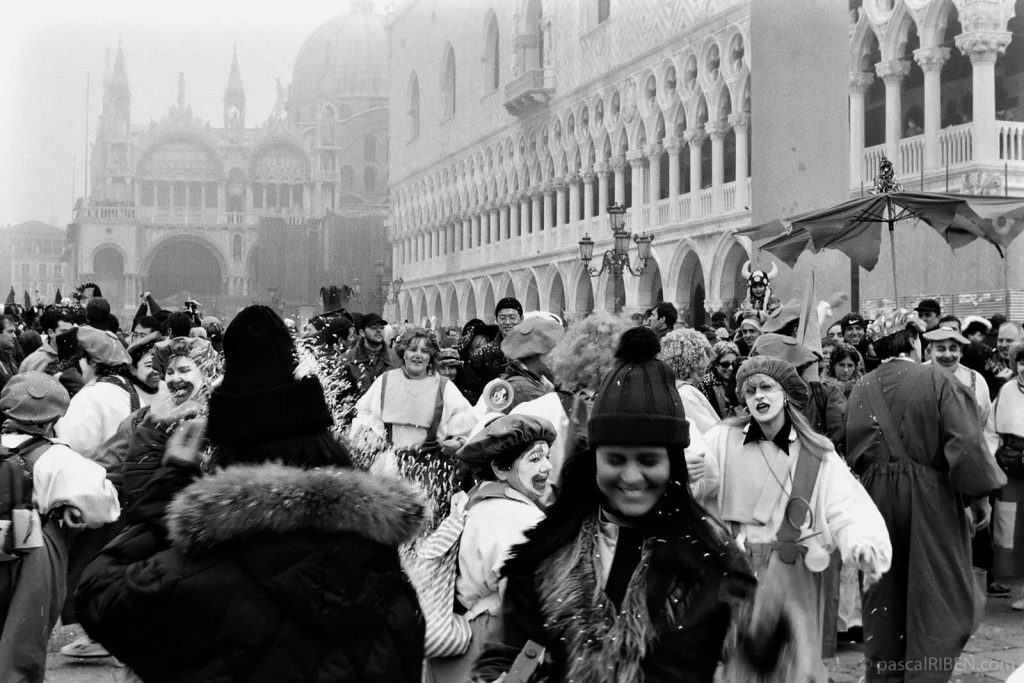 Video – Venice Carnival 2019, Grand Opening
Fullscreen Galleries
This photo is part of the following galleries:
Venice (volume 1) Gallery
Watch the fullscreen VENICE (volume 1) gallery.
A Black and White Portfolio Gallery
Watch the fullscreen A BLACK AND WHITE PORTFOLIO gallery.
All Photos From the Blog Shot in Venice
Select the image to see all the Venice photos featured in the blog.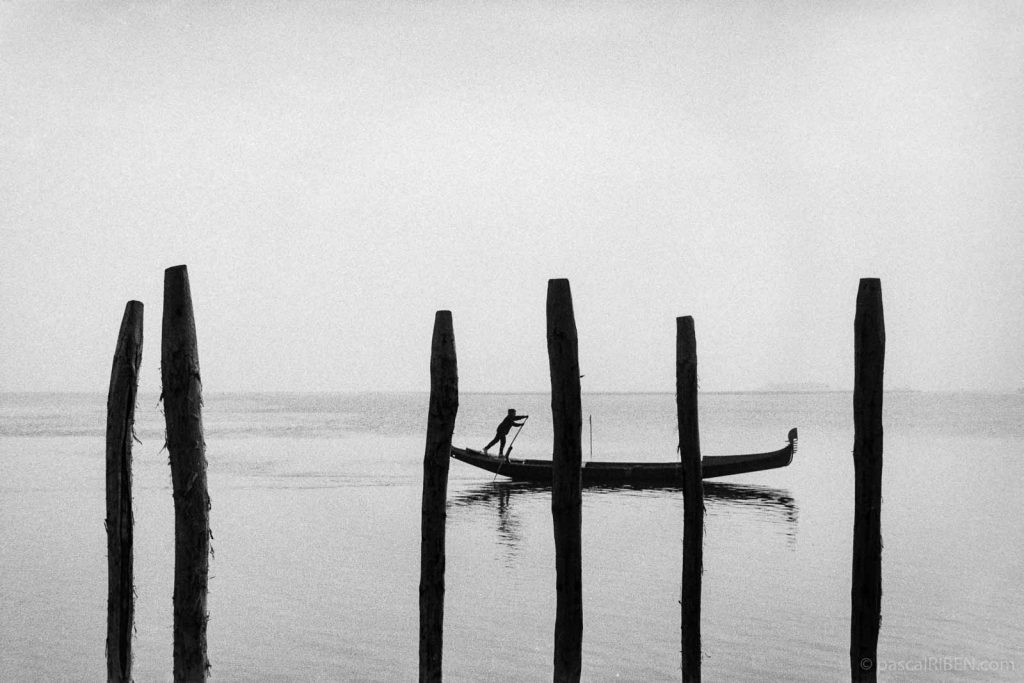 More Photos Shot with Film Camera