The Pen-Bron peninsula is the southernmost part of the municipal territory of La Turballe, in Brittany, France. It is a sandy point, surrounded by sea water to the west, south and east. Its southern end advances towards the port of Croisic, stopping 550 m from it at the edge of a strait separating the tip of Pen-Bron from, further south, the Croisic peninsula.
Alone on the Pen Bron Beach
Image
Select the Alone on the Pen Bron Beach photo to enlarge it or fit your device screen size.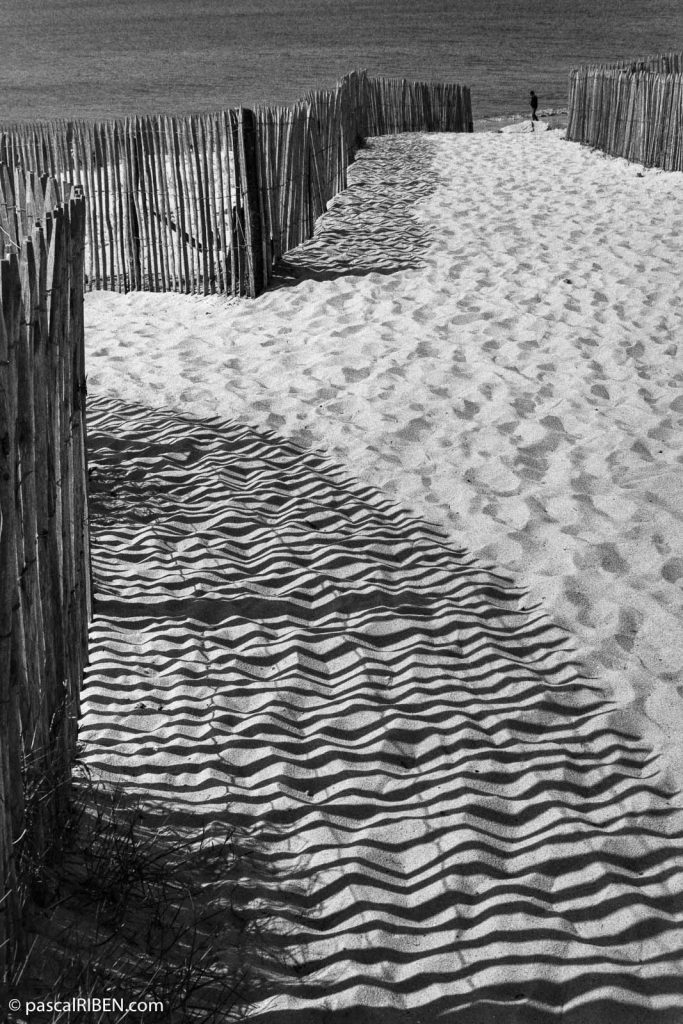 EXIF Data
Yashica FX, T-Max 400, 50mm Contax Zeiss f/1,4.
Pen Bron on Google Maps
A Black and White Portfolio, Fullscreen Gallery and Slideshow
The Alone on the Pen Bron Beach picture is part of A BLACK AND WHITE PORTFOLIO gallery and slideshow. Select the image below to watch it in fullscreen.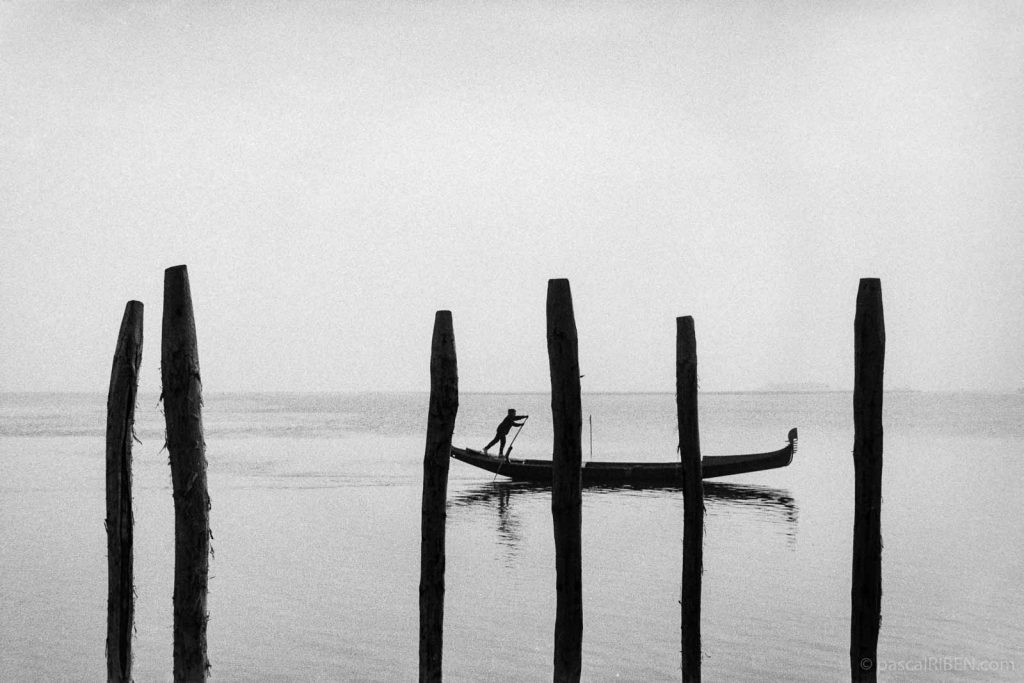 All Photos From the Blog Shot in France
Select the image to see all the photos from France featured in the blog.