The gondola is the most emblematic symbol of Venice. Before a major means of transportation, it's now a touristic – and expensive! – attraction. But it's still used by Venetian to cross the Grand Canal (traghetto). The number of gondolas in Venice has dropped from around 10 000 in the 1500s to about 400 nowadays.
Magic Gondola in Burano
Select the Magic Gondola in Burano picture to enlarge it or fit your device screen size.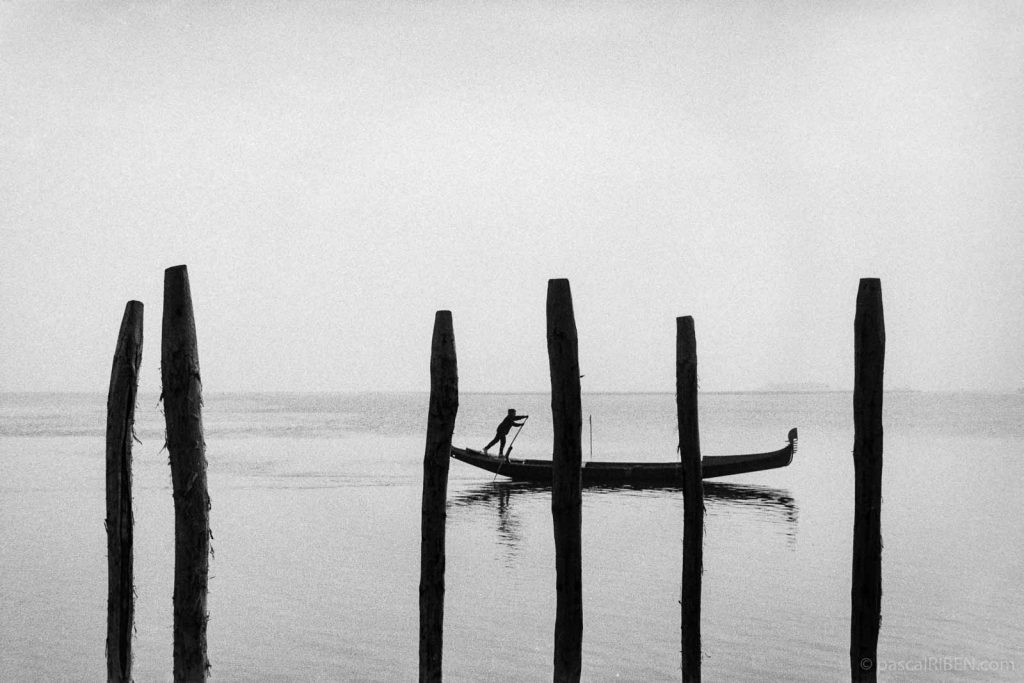 EXIF Data
Yashica FX, T-Max 400, 50mm Contax Zeiss f/1,4 – 2003
Google Street View, Burano Shot Location
Burano is an island in the Venetian Lagoon, northern Italy, near Torcello at the northern end of the lagoon, known for its lace work and brightly coloured homes. The primary economy is tourism. Burano is 7 kilometres (4 miles) from Venice, a 40-minute trip from St. Mark's Square by a Venetian water bus, vaporetto. The island is linked to Mazzorbo by a bridge.
I can't be sure about the exact place where I shot the gondola but it should have been here or very close from here, even if the wooden stakes are gone.
About Gondola
400 Hours of Training
To become a gondolier (gondolieri), you need 400 hours of training during six months to get the practical skill to handle the gondola.
According to an article in The Guardian, in 2017, there was only one female gondolier in Venice. Alec Hai, a transgender man, was the first female to become a gondolier in 2010.
A Gondola is Always Black… Except in Burano
Burano is a Venetian island, less than 10 kilometers from Venice. It's very close from Torcello, an other Venetian island, referred to as the parent island from which Venice was populated.
Burano is famous for its colored houses: you need to be really in love with Black and White photography to put a Black & White film in your camera when walking around! Of course, it was before everybody got a digital camera…
The very few gondolas belong to people who use them for their pleasure, not for tourists. In Venice, all the gondolas for tourists are black: a sumptuary law of Venice required that gondolas should be painted black. But in Burano, if you're lucky, you can see a red or a yellow gondola. If you see a colored gondola in Venice, it probably comes from Burano.
You can see a view of Burano on Google Maps. And a photo shot from a gondola in Torcello by the french photographer Henri Cartier-Bresson.
Video – Gondola Ride by Night
Venice Fullscreen Slideshow
This photo is part of the VENICE gallery: select the image below to watch the Slideshow in Fullscreen.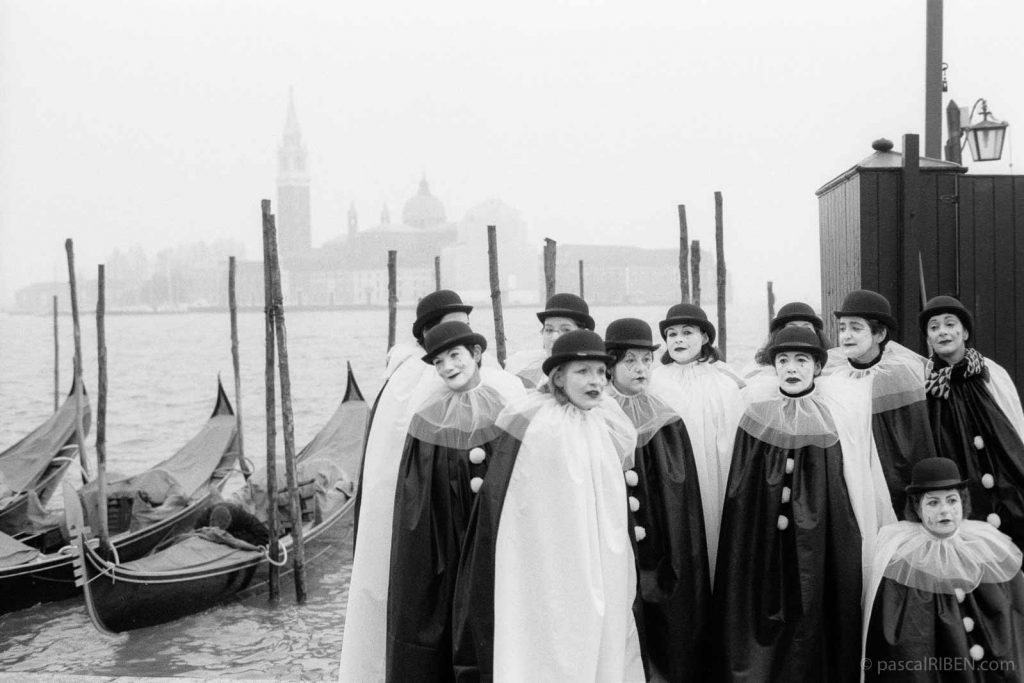 Featured Images from the Blog
Select the image below to display all the Venice photos featured in the Blog.