The Avenue of Stars, modeled on the Hollywood Walk of Fame, is an avenue located along the Victoria Harbour waterfront in Tsim Sha Tsui, Hong Kong. It honors celebrities of the Hong Kong film industry.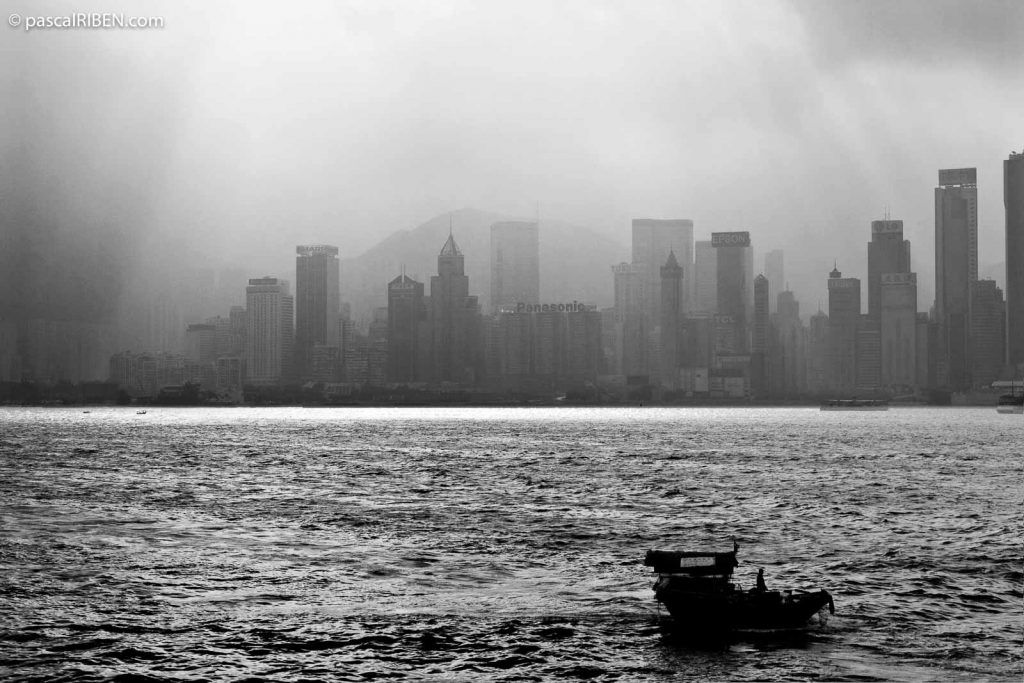 Avenue of Stars shot location on Google Maps Street View
Statue of Bruce Lee
A 2.5 meter Bruce Lee bronze statue by artist Cao Chong-en was erected along the Avenue of Stars attraction near the waterfront at Tsim Sha Tsui. The statue was unveiled by Bruce Lee's brother Robert Lee on 27 November 2005, celebrating what would have been Bruce's 65th birthday.
Links
Download your free eBook
This photo is part of the free eBook "A Black and White Horizontal Portfolio": download it now!