In Japan, bicycle is an attractive transport option to millions of people every day. Japanese cycling laws exist but usually are unenforced at all. As a result, everybody in Japan is cycling wherever and however he likes, meaning many Japanese cycle on the sidewalks, often dangerously fast.
Many bikes are equipped with an umbrella and one or even two seats for child.
Mother and Daughter on Bicycle
Select the Mother and Daughter on Bicycle picture to enlarge it.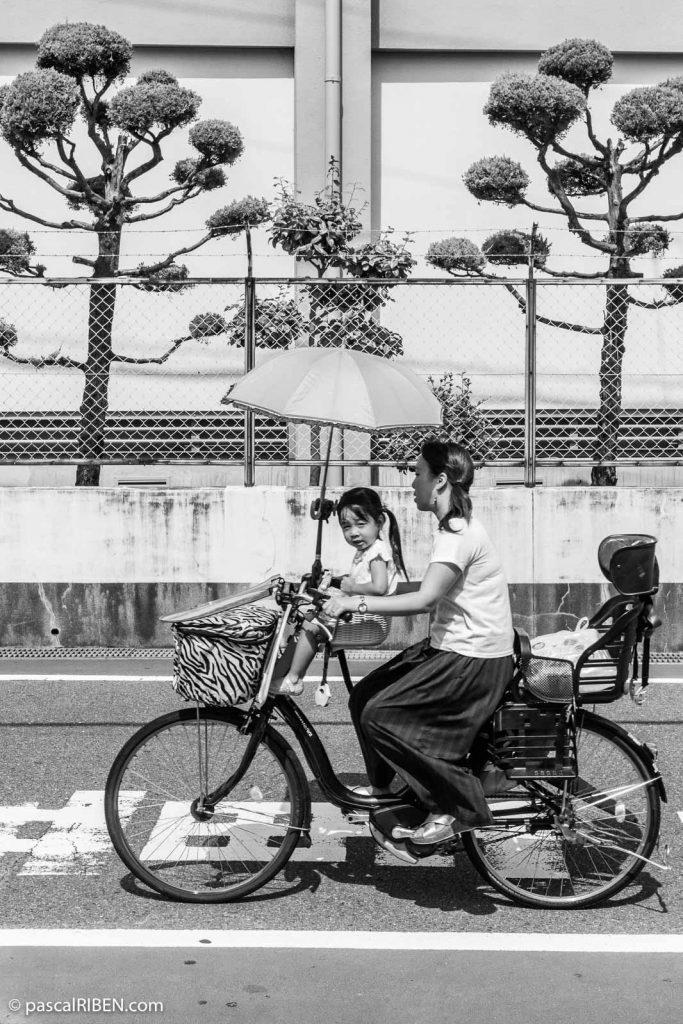 Exif and Date
Canon 77D, Canon 35mm f/2 IS – ISO 400, 1/800 sec at f/11 – June 24, 2018
Google Street View
The photo Bicycle with Mother and Daughter was shot from the place below, about 500 meters from the Suminodo Station and not far from the Onji river. You need to make a 180° turn to see the trees behind the bicycle on the photo.

Fullscreen Galleries
The galleries are displayed on complete fullscreen on any device.
Bicycle Gallery
Check the fullscreen BICYCLE gallery.
Umbrella Gallery
Check the fullscreen UMBRELLA gallery.
More Photos Shot in Japan