Daito is a city located in Osaka Prefecture, Japan. The city was founded on April 1, 1956. It is deserved by three stations on the Katamachi Line (Gakkentoshi Line): Suminodo Station – Nozaki Station – Shijonawate Station. This photo was shot at about 500 meters from the Suminodo Station.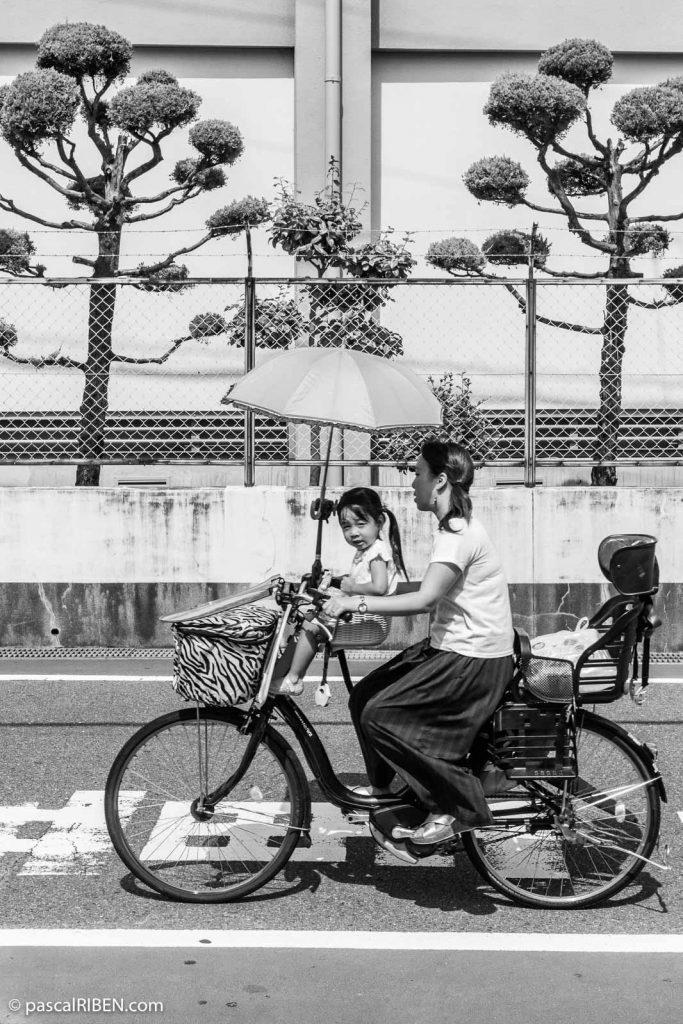 Daito on Google Maps Street View
I shot this photo from the place below: make a 180° turn to see the trees behind the bicycle on the photo.

More photos from Japan
Bicycle fullscreen gallery
This photo is part of the fullscreen black and white Bicycle gallery.
Download your free eBook